Congratulations PR graduates of 2016! You've spent the past four years learning about communications and PR, taking on internships to learn more about the field, and now you're ready to apply those skills to your first post-grad, real-world job.
Recently, our HR Manager Lauren Sheanon, provided some helpful tips for recent grads to consider upon entering the workforce. Between updating resumes, drafting cover letters, applying to multiple positions and companies, and finally, the exciting, but intimidating interview process – there's much to consider.
We at LPP have been through the process, and now that we're on the other side of (most) college graduation ceremonies, LPPers Josh DeStefano, Zora Falkowski, and Michelle Searer have pulled together a follow up post highlighting the "do's and don'ts" of PR job hunting and interviewing.
Be Specific – On Your Resume & In-Person
You've made it past the HR interview – woohoo! Next up: your resume is being shared with people that will be looking at it through a PR lens. Writing "Drafted press releases" under all of your internship roles isn't going to cut it. Did you work on a specific campaign? Did you draft a press release for a specific launch or event? Don't be vague – tell us exactly what you did and what the impact was!
Show That You're Enthusiastic About the Field
It drives us nuts when we're speaking with a potential candidate and it feels like we're pulling teeth to get them to speak with enthusiasm about a past campaign they've worked on or a media placement they've secured. Tell us about that awesome time a top-tier reporter responded to you or when you contributed to a super sweet campaign that ended up being a hit.
Show Your Personality
When we're interviewing a potential candidate, yes, we're interested in your background and hearing about what relevant experience you have… but we're also thinking about how you'd fit in with the company, what it would be like to work with you every day, and how you'd mesh with potential account teams. While it is important to show what an impressive PR person you are, it's also important to let your personality shine through, too.
Take Note of Company Culture
Just as your interviewer is picturing how you'd fit into existing teams and the company dynamic, you should be considering a company's culture as well and whether you'd want to work alongside the people that are interviewing you or not. A lot of time is spent at work each week…it adds up, and you'll want to make sure that the company doesn't just provide good learning opportunities for you, but also possesses an atmosphere that you feel you can thrive in and that the company culture is one you'd like to be part of.
Send A Thank You Note – Seriously
We get it — everyone is busy and there's something about sending a Thank You note that just seems so "old school." However, in this world of 24/7 communication it's more important and easier than ever to send a follow up Thank You note. It may take a few minutes out of your day to send a quick Thank You note, but the impression it leaves is priceless. Bonus points if you take the time to send a Thank You note via snail mail; how many other candidates do you think do this? The answer is hardly any. What a great way to make yourself standout!
Tell Me About Your Struggles
We understand you want to put your best foot forward and talk about all the projects you rocked in the past. But we're equally as interested in hearing about a time you encountered conflict and more importantly how you overcame this obstacle. No one is perfect. Someone who was able to think through a challenge, act proactively, and learn from it– that's someone who we want on our team!
Come With Questions
There's nothing more frustrating than having a great conversation with a candidate and then receiving a blank stare when you ask if they have any questions for you. If you are truly interested in a new job then naturally you should have questions about what your daily work would entail, what the company culture is like, what the expectations are for your role, and how on-boarding to new accounts is handled. Asking questions shows that you are engaged, inquisitive, and eager to learn more; a blank stare tells me you're already checked out and thinking about what to eat for lunch.
Know the Job You're Interviewing For
Before interviewing with PR pros, you have most likely already met with the HR department to learn a bit more about the position and the company. Leverage this information and DO YOUR HOMEWORK! You'll get brownie points when we hear, "I was digging through the LPP website or 'Beyond the Hype' and saw…"
Master the Humble Brag
It is super important to come off as having confidence in yourself and knowing that you are capable of handling the job that you're are interviewing for. However, you need to balance this a bit as it is not well looked upon to come off as a "know-it-all." Learning how to slip in just how awesome you are, while still showing that you're a team player is a balancing act.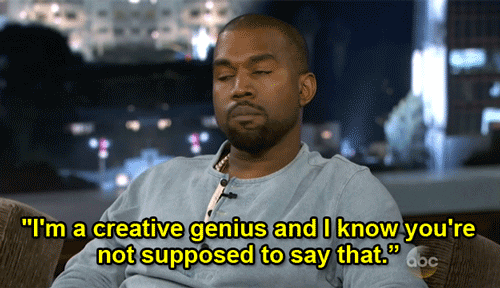 The reality is that interviews following graduation can be daunting, but don't fear – everyone who currently has a career in PR was once in your shoes. Do your homework on the company and the position you're interested in, and practice how to best showcase yourself in order to land that dream job. Hopefully these tips will help during your interview process (and the GIFs give you a laugh as well).
Good luck to all of the job seekers out there, and we hope to see some of you in the industry soon! Have any more questions for us? Ask them in the comment section!