JOBS FOR UKRAINIANS
The growing scale of needs related to the situation in Ukraine opens our hearts to offering help. We wish to support those who have crossed our border and at the same time speak English or Polish fluently by offering them the chance to take up a job at our company.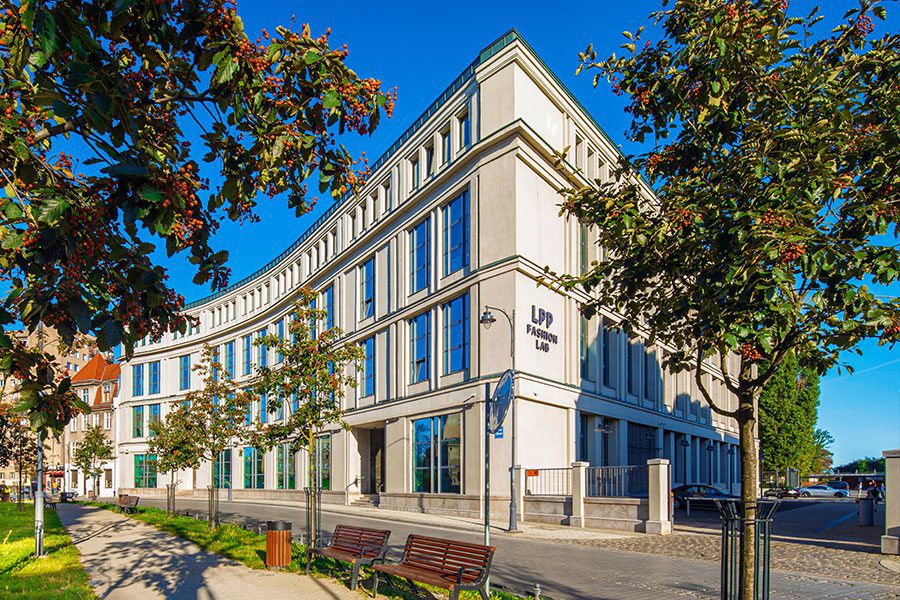 Who are we?
We are proud that LPP is one of the most dynamically developing clothing companies in the CEE region. We manage 5 well known fashion brands: Reserved, Cropp, House, Mohito, and Sinsay. For more than 30  years, we have been passionately designing clothes and accessories for those who appreciate fashion, beauty, and aesthetics.
People wearing the products of our brands can already be found in nearly 40 countries in Europe, Africa and Asia, and this number is still growing. Our online stores and stationary dealers are visited by millions of customers every year.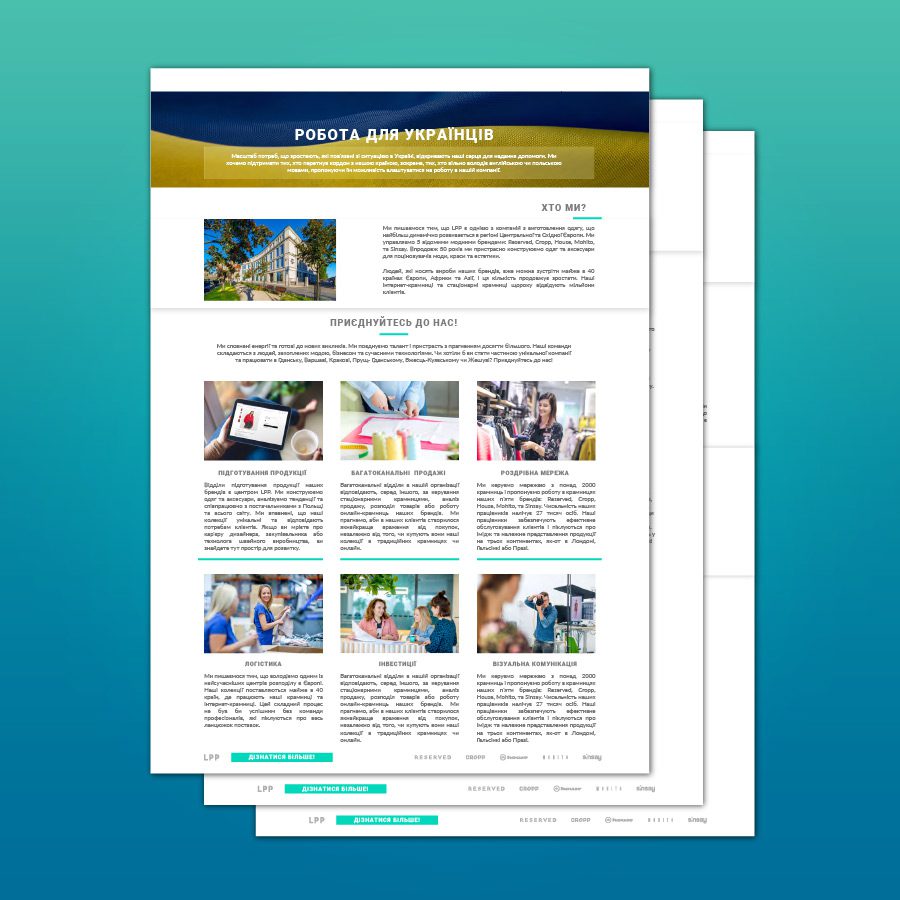 Recruitment Guide
Are you looking for a job? Are your friends from Ukraine looking for a job? Check out what our recruitment process is like.
Find out about the areas our expertise, what benefits we offer, as well as the values ​​that we believe in every day.
We strive to promote diversity, as evidenced by our daily practice. Combined with the unique skills brought in by our employees, ample opportunities for professional growth and a common love of fashion, this has helped us create a strong and closely-knit team.
We have prepared a recruitment guide in Ukrainian for you. We believe that it will help you get to know our company better.
Find out more!
Join us!
We are full of energy and thrive on new challenges. We combine talent and passion with the ambition to reach higher. Our teams are made up of people fascinated by fashion, business and state-of-the-art technologies. Would you like to become a part of a unique company and work in Gdańsk, Warsaw, Cracow, Pruszcz Gdański, Brześć Kujawski or Rzeszów? Join us!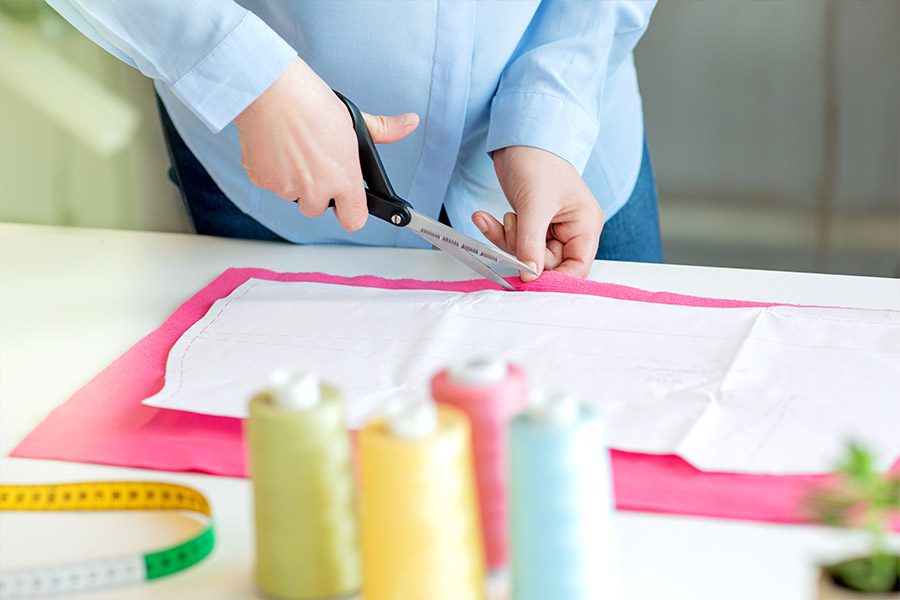 PRODUCT PREPARATION
The product preparation departments of our brands are the heart of LPP. We design clothes and accessories, analyze trends and cooperate with suppliers from Poland and all over the world. We make sure that our collections are unique and meet customer needs. If you dream of a career as a designer, buyer or clothing technologist, you will find space for development here.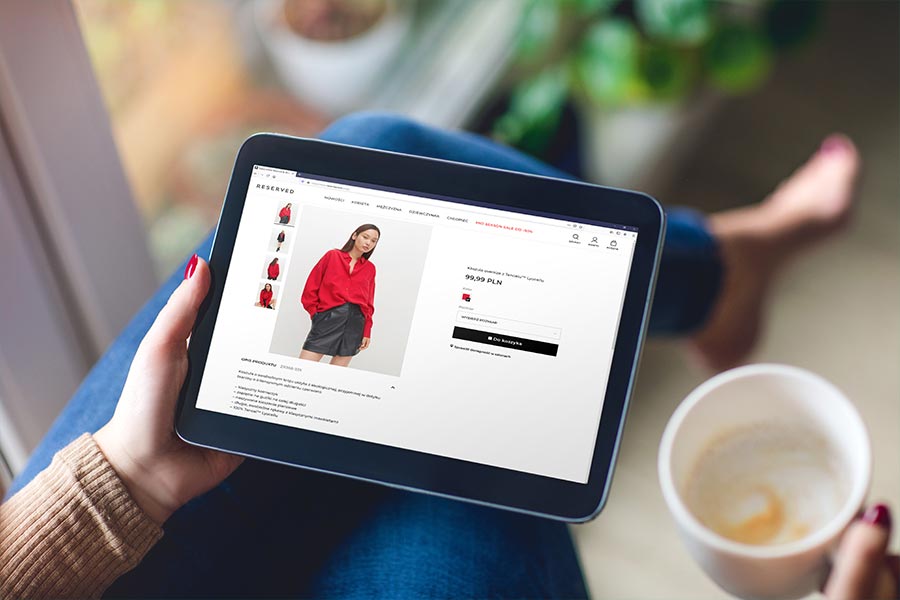 OMNICHANNEL SALES
Omnichannel areas in our organisation are responsible for, among other things, managing stationary stores, sales analyses, goods allocation or running our brands' online stores. We strive to provide our customers with the best possible shopping experience, regardless of whether they choose to purchase our collections in traditional stores or online.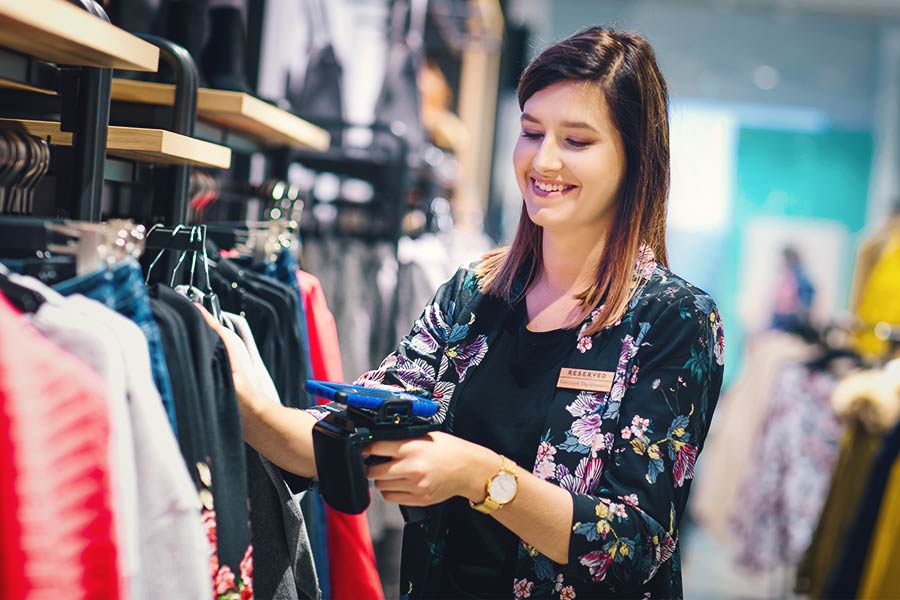 RETAIL NETWORK
We manage a chain of over 1,700 stores and offer jobs in the stores of our five brands: Reserved, Cropp, House, Mohito, and Sinsay. We employ more than 24,000 people. Our employees provide efficient customer service and take care of the image and proper display of products on three continents, in locations such as London, Helsinki or Prague.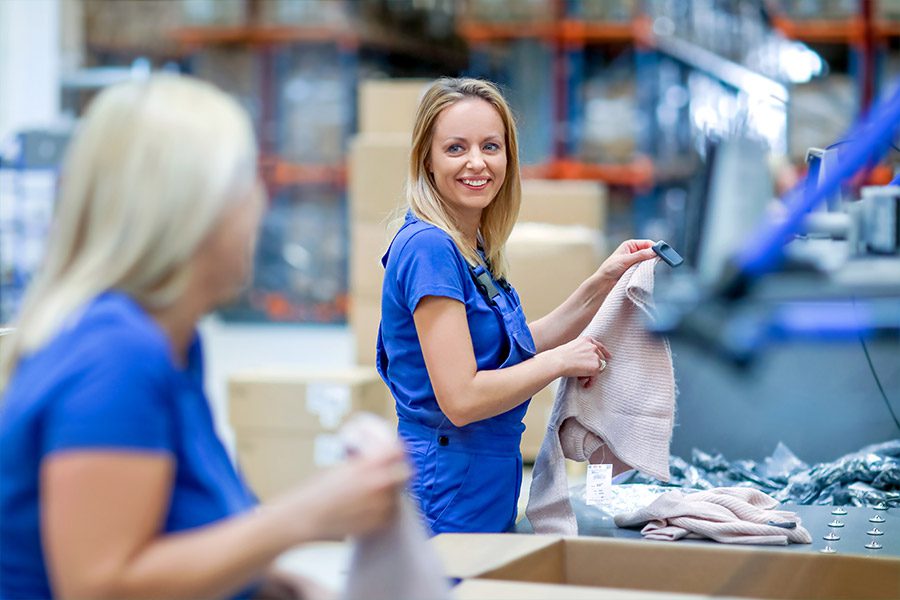 LOGISTICS
We take pride in owning one of the most modern distribution centres in Europe. Our collections are delivered to almost 40 countries where our stores and online stores operate. This complex process would not succeed without a team of professionals who take care of the entire supply chain.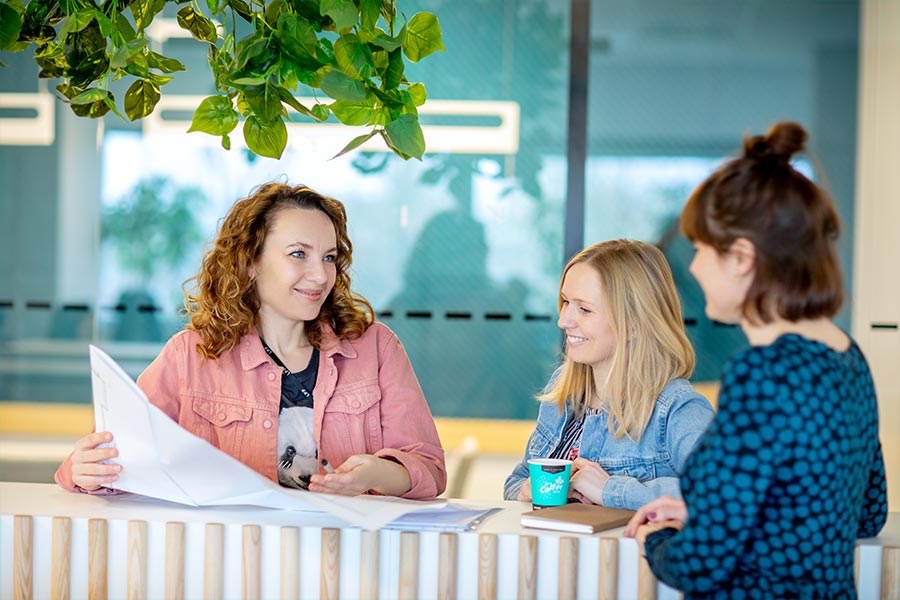 INVESTMENTS
The investment area is responsible for the design and construction process of our new stores as well as the reconstruction of the existing ones. The Investment Department coordinates the opening of stores both in Poland and abroad. If you are looking for a job as an architect or investment specialist – you will find your place here.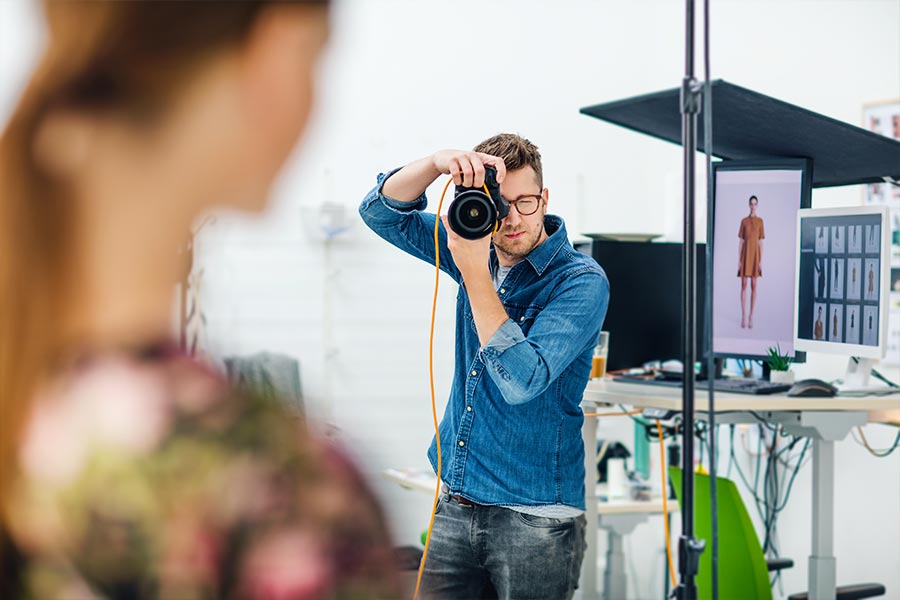 VISUAL COMMUNICATION
We have created a dedicated visual communication department for each brand, which bring together the competences of marketing, visual merchandising and content creation. This allows us to offer our customers a single coherent message both on the website, in traditional media campaigns, and in stores.
What are the benefits?
Working at LPP entails, on the one hand, co-creating internationally recognized clothing brands, and on the other hand it is a workplace for creative people. Apart from standard salaries and rewards for good performance, we would like our employees to enjoy additional benefits and bonuses offered by working for a large and stable company.
RELOCATION
PACKAGE
For employees who plan to move to one of our locations, we offer a one-off financial allowance e.g. to cover accommodation costs. We believe this will make it easier for you to start work at LPP.
LANGUAGE
COURSES
We offer our employees free Polish language courses. Furthermore, to support our employees in everyday communication with international suppliers and business partners, we ensure subsidies for learning other foreign languages and access to an e-learning platform with a wide range of free courses.
OFFICE
WORK
At LPP offices, we care about comfortable working conditions and a positive environment, which translates into a sense of stability and a friendly atmosphere! We provide the necessary tools to perform your daily duties, as well as spacious and designer spaces conducive to creative thinking in our office spaces.
MEDICAL
CARE
Health is the foundation of a satisfying life. Our employees receive subsidised private medical care for themselves and their loved ones. Whatever they need, they can always count on fast and professional medical assistance.
PROMOTION
OPPORTUNITIES
We value the knowledge, commitment and performance of our employees. We believe that people working at LPP have great potential, therefore when looking for specialists, managers and directors we first run an internal recruitment process.
SHOPPING
VOUCHERS
We would like our employees to have greater access to the products they co-create. Each of our employees receives a pool of vouchers allowing them to shop at our stores for 25% cheaper.
SPORTS
PACKAGE
Free time spent in an active way results in good mood and effective work. Bearing that in mind, we give our employees the opportunity to benefit from a sports package at prices significantly lower than the market standard. Do you prefer swimming or yoga?
LPP
TEAM
Cycling, running or maybe triathlon team? Anyone who believe sport is a way of life can join the LPP Team to motivate each other and train together. Every year, we sponsor participation in over 100 sporting events!
BUSINESS TRAVEL
ABROAD
Our company is expanding at home and abroad. As part of their duties, LPP employees travel to other countries, where they have the opportunity to learn about different cultures. We cooperate not only with our neighbouring countries, but also with people in very distant parts of the globe.
EMPLOYEE
VOLUNTEERING
Helping is important to us, which is why we get involved in campaigns to support institutions that need it. We use our creativity for a good cause: we renovate hospital rooms, build cat houses, dress up as fairy tale characters to provide gifts to children in hospitals.
ADDITIONAL
BENEFITS
We make sure to celebrate important moments together. Every young parent receives a gift set for their child from the company, and during the holiday season Santa Claus presents are delivered to the employees' desks. On Fruit Thursdays, boxes of fruit appear in every LPP location.
Get to know our values
Values are like a genetic code – they determine the internal functioning of LPP as an organisation, as well as how we want to act towards our customers, employees, business partners and the whole society.

FIRE–FUELLED
WE ARE FUELLED BY INTERNAL FIRE.
We are full of energy. We are passionate about our business, our brands and our customers. We are proud to be part of LPP.
FAQ
This is where we answer your frequently asked questions. We believe this will allow you to know, how to join us.