Archival projects @LPPhelps
For many years, we have been undertaking charitable activities first of all in our neighbourhood – in Pomerania and the Małopolska region, that is in regions where our branches operate. According to our CSR strategy, we engage in the cooperation with social organisations counteracting social exclusion and acting for the development of our industry.
HOLIDAY REST
Holidays are a time of rest, relaxation and carefree atmosphere. Knowing that not everyone has a chance to spend this time in such a way, we try to help those most in need. Each year, we support the organisation of holiday trips for children from children's homes in the Tri-City and Kraków and a group of our closest neighbours in Gdańsk.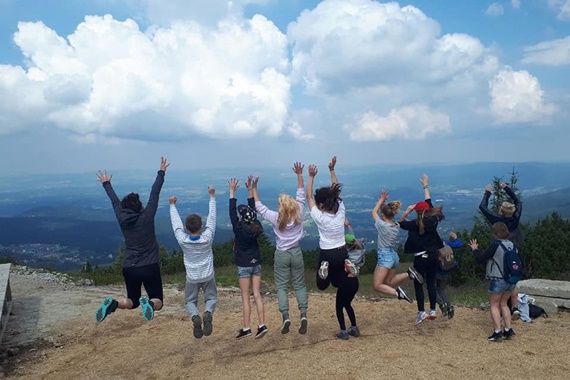 HOSPICE FOUNDATION
It is yet another edition of our support for the wards of the Orphaned Children's Fund. The aim of the project is to provide psychological support in mourning and economic aid to families whose financial situation has deteriorated when one of the family member passed away. So far, more than 5.5 thousand people have received help from the Foundation. For the third time already, we granted scholarships for 42 charges of the Fund. We also support the daily operations of the Foundation.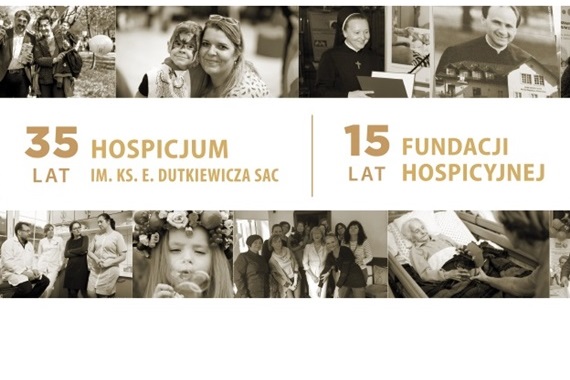 SO STAY - THE FIRST SOCIALLY RESPONSIBLE HOTEL
In 2014, our company engaged in the construction of the first socially responsible hotel in Poland, which has been operating in Gdańsk from 2015. This is a place where young people staying in Homes for Children maintained by the Gdańsk Social Innovation Foundation learn, through internships and traineeships, to be self-reliant and gather work experience in the tourist branch. LPP has given a donation for constructing So Stay and is also the hotel's regular client.
Caritas Polska
Caritas Polska is our permanent social partner and recipient of our brand clothing. We give in-kind donations to this organization, among others, in the holiday season and at the time of winter and summer holidays. As Caritas operates day centres, welfare centres and residential care homes, the organisation is in direct contact with its beneficiaries. We therefore know that our help is effective – the clothes we provide are given to those most in need.
THE LOWER CITY DISTRICT
For almost 20 years, we have had a lot in common with the Lower City (Dolne Miasto), a residential district of Gdańsk, where our head office is located. We actively take part in the local agreement "Open Lower City", a social programme implemented as part of the district revitalization scheme. For us, it is very important that the presence of LPP in Gdańsk has not only a strictly business dimension.
Our employees have actively joined the activities aimed at developing our neighbourhood and, consequently, they get to know both the resources and needs of the local community. A substantial part of our corporate volunteering activities and a major share of our financial and in-kind support given to those in need are addressed to people living, and organisations operating, in our neighbourhood.
GOOD DAY CENTRE IN THE LOWER CITY DISTRICT IN GDAŃSK
As part of training sessions organised on the occasion of the Children's Day, we taught children from the Good Day Centre (Dobra Świetlica) how to design prints on t-shirts, our kitchen chef in charge of the company's canteen revealed his cuisine secrets to our young guests, a Cropp graphic designer taught them how to paint graphics, and the Reserved Kids staff invited kids to take part in a fashion show.
LPP CITY OF WOMEN
LPP – City of Women was a project carried out in 2014 upon initiative of the employees of our head office. It was aimed at popularizing mammography tests both internally, among women employed at LPP, and locally, i.e. in Tricity. The project was promoted within the company, among the staff working in our stores as well as on the Internet and in local media.
FASHION WITHOUT LIMITS
Fashion without Limits was a project addressed to the disabled. It was aimed at supporting the disabled in creating their own image and it was about breaking negative stereotypes faced by the sick. The project was organised by the Hippotherapy Foundation acting for the benefit of the young disabled.
Moreover, its patrons were renowned Polish designers such as Gosia Baczyńska, Joanna Klimas and Robert Kupisz, and it was promoted by Jillian Mercado, an American disabled model, stylist and blogger. As part of the project's second edition, styling and motivational sessions were organised, and the participants took part in makeovers. LPP supported the Fashion without Limits project with gift cards to Mohito and Reserved stores.
CHAMPIONS PROJECT
Thanks to our financial support, in 2013, a charitable calendar was made as part of the Champions Project. It was aimed at inspiring young people, beneficiaries of social organisations, to take real action. The champions appearing on the calendar pages were, among others: Olimpians Mateusz Kusznierewicz and Adam Korol, and actors Grażyna Wolszczak and Mirosław Baka, all of them convincing that dreams may come true.
As part of LPP's engagement in this project, Marta Dąbrowska, a Sinsay graphic designer, designed a limited series of "champions' t-shirts". All the funds gained from the sales of calendars have been allocated by the agency Studio 102, which had organised the project, for supporting several dozens of beneficiaries of the Gdańsk Social Innovation Foundation, living in Homes for Children.