We are all deeply shocked by the situation in Ukraine. In the first hours of the attack, the most urgent task at LPP became ensuring the safety of our employees and their loved ones in Ukraine. In addition to the store closures, we immediately launched assistance measures to help those of our Ukrainian employees and their families who decided to flee to Poland so that they reach our country safely, as well as to find them temporary accommodation in Poland.
Our LPP Foundation, together with Polish social partners and organisations, is running an intensive action of in-kind and financial support for refugees reaching our country. Confronted with the dramatic events, we have been doing good to the best of our ability, in various areas and forms. It is important for the hundreds of thousands of people fleeing their homeland to survive.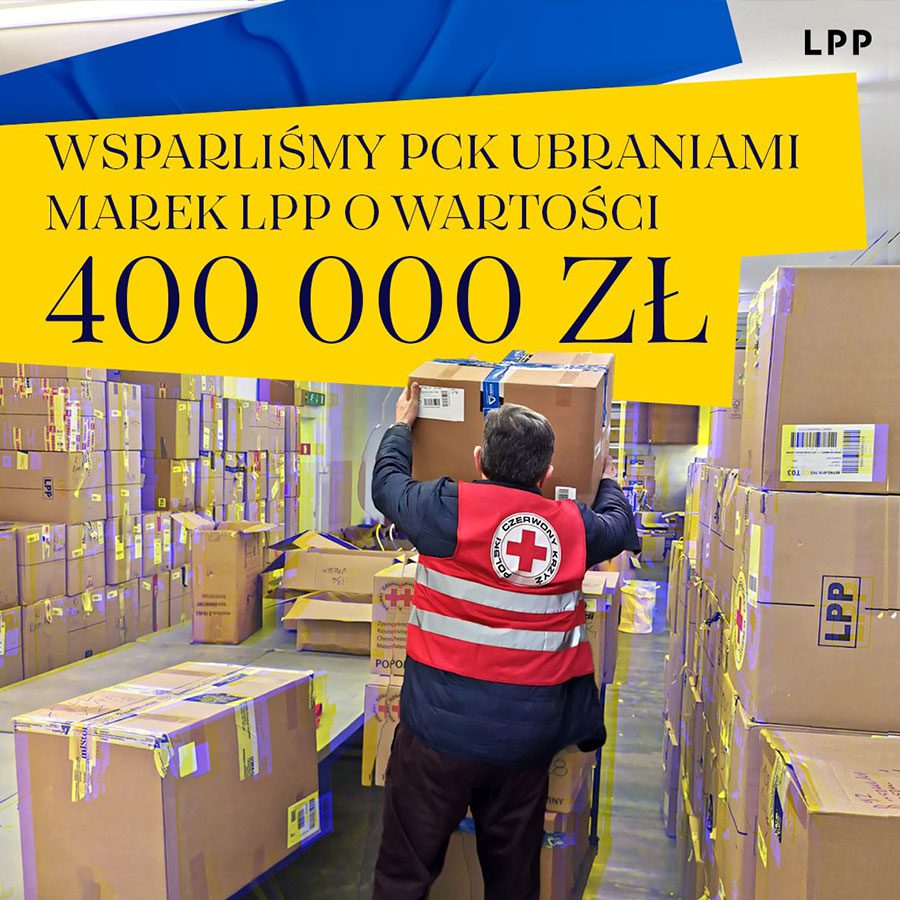 Polish Red Cross Received from LPP clothing worth PLN 400,000
Our brands' clothing worth PLN 400,000 have been handed over to Polski Czerwony Krzyż na Pomorzu. As the LPP Foundation, we cooperate with various organizations to support refugees from Ukraine. We act in such a way as to quickly respond to the changing needs in this dynamic situation. Volunteers have shown their power and grouped the clothes into various sets according to size. The packages have been delivered directly to points in the Tri-City, as well as to other Pomeranian cities, including: Kwidzyn, Puck, Nowy Dwór Gdański, Lębork. As it was emphasized by Piotr Zaborowski, acting as the director of the Pomeranian branch of the Polish Red Cross: "We are glad that we can provide help, which can certainly be called Worthy Help." We agree with these words!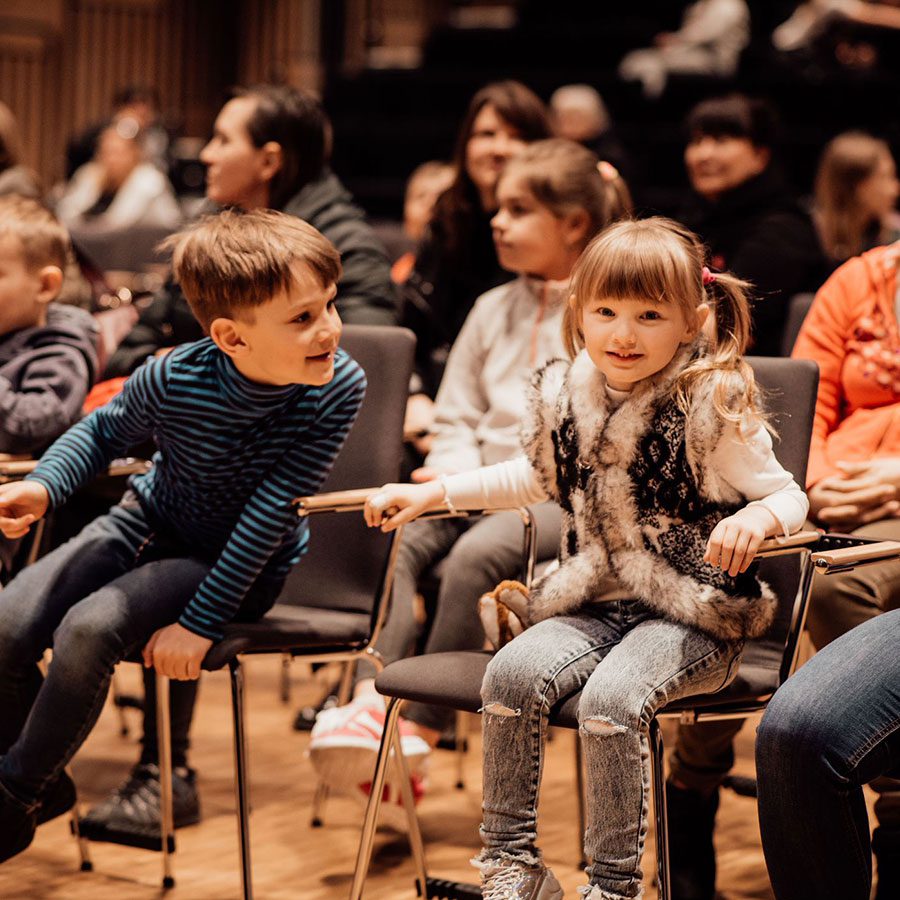 We supported Ubrania Do Oddania campaign
Have you heard about the Integration Center at Terminal Kultury Gocław -filia Centrum Promocji Kultury? This is a unique place on the map of Warsaw, where refugee families can get support. Volunteers and employees of the Center took care of: psychological support, Polish language lessons, access to the computer room, workshops and support groups, all-day childcare point. None of these things could have happened without the huge commitment of people from Urząd Dzielnicy Praga-Południe m.st. Warszawy, Ubrania do oddania and the Splot Społeczny Foundation. This time the LPP Foundation also decided to join this initiative. At the request of Zosia Zochniak from UDO, we donated a few thousands pieces of the most necessary clothing and underwear of our brands. This is another example that shows how important is cooperation between different entities.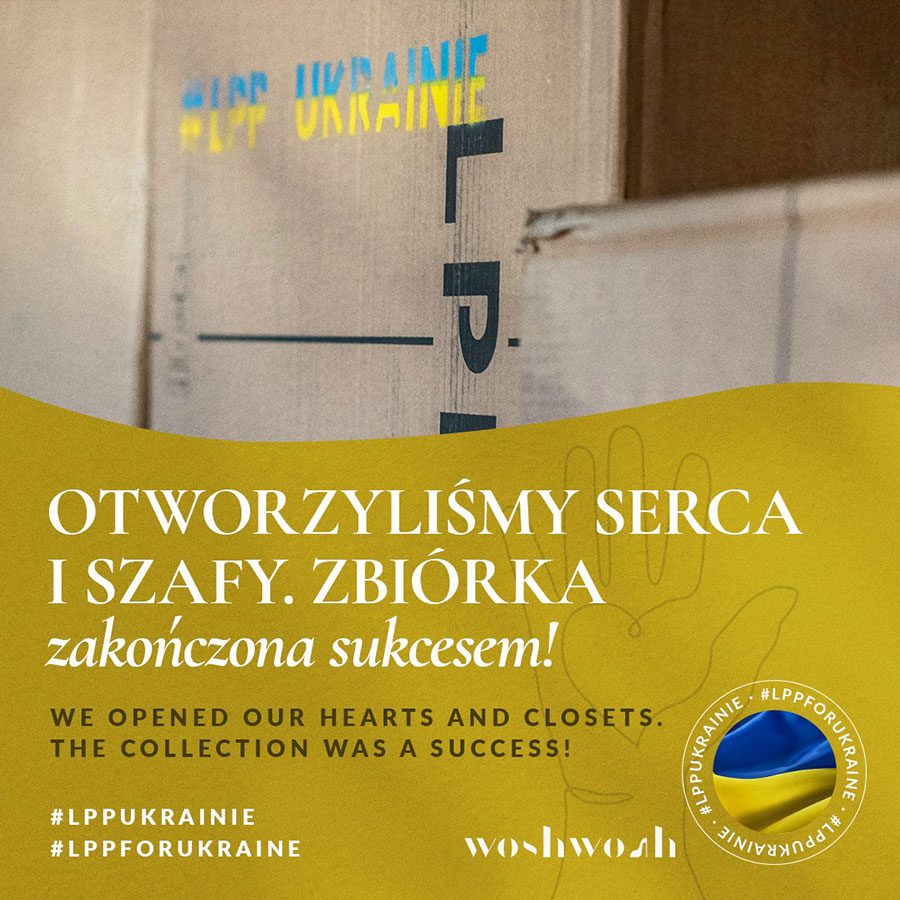 We opened our hearts and closets. The collection was a success!
We opened our hearts and… our wardrobes! We are constantly helping people who are escaping the war. They often cross the border with nothing more than documents with them. Together with WoshWosh we organized a nationwide collection for Ukrainians. Clothes could be collected in 48 stores of Reserved, MOHITO, House brands, equipped with Eco Aware containers. We also continued the collection at our offices in Gdańsk, Pruszcz Gdański, Warsaw and Kraków. Thanks to your help, we delivered almost 40,000 pieces of clothing, which accounted for as much as 42% of all items collected during the campaign! After disinfection, the packages were transferred to Caritas Polska and other organizations supporting those in need. You have shown once again that nothing is impossible for you!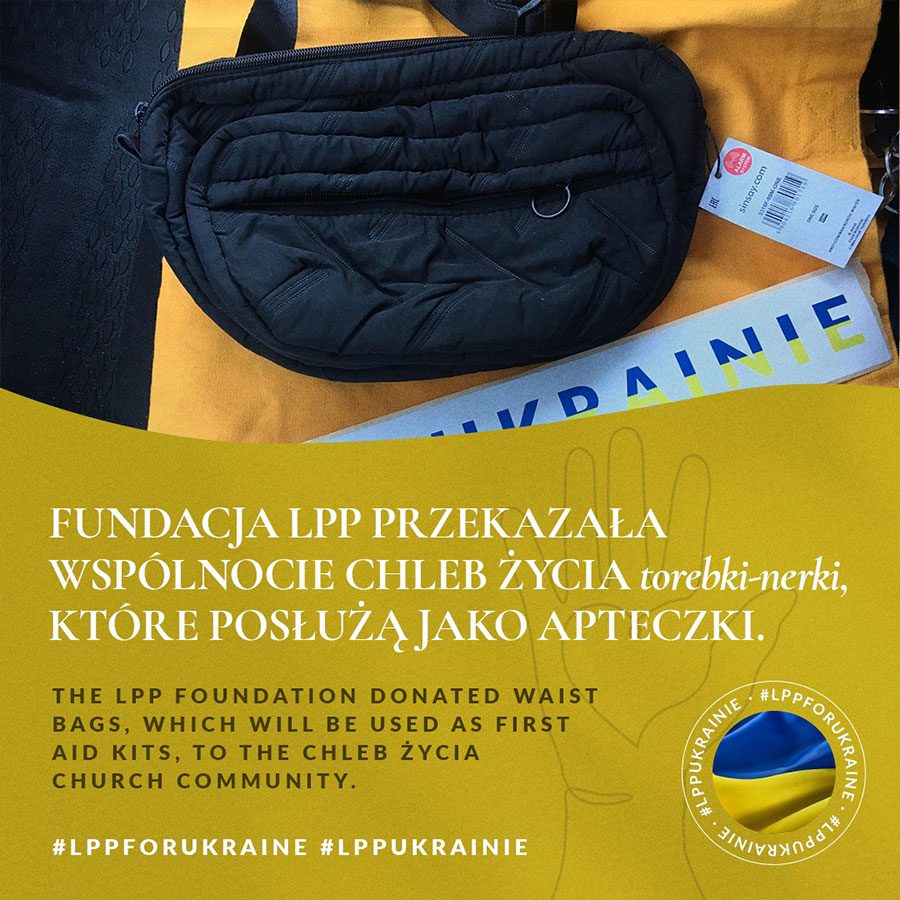 THE LPP FOUNDATION DONATED WAIST BAGS WHICH WILL BE USED AS AID KITS
Can a waist bag save someone's life? Of course! Especially when it serves as a first aid kit and includes: the most necessary medicines, antiseptics and dressings, energy bars. In cooperation with the Chleb Życia – Siostra Małgorzata Chmielewska Association, the LPP Foundation donated 500 waist bags, which went to the soldiers of the Territorial Defense of Ukraine. We also added 500 raincoats! The campaign was organized by Zupa na Monciaku volunteers. This initiative helps people from Sopot in a homeless crisis and struggling with alcohol addiction. On behalf of the LPP Foundation, we have been supporting it for 3 years.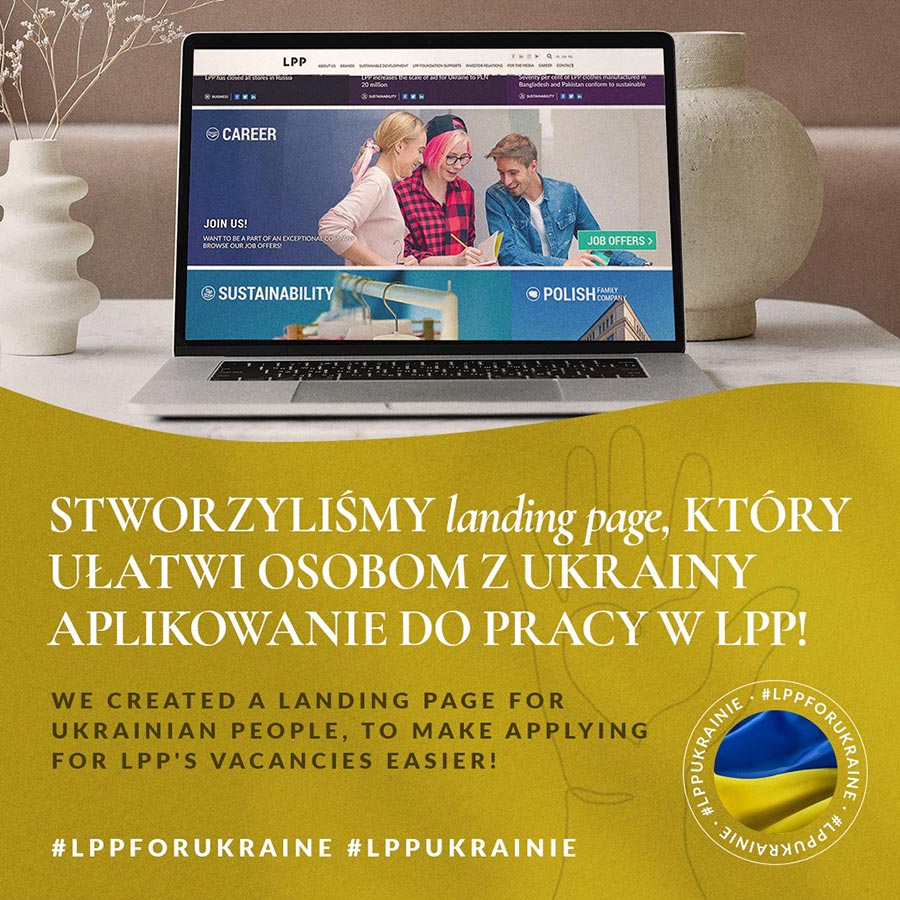 We created a landing page, to make applaying for LPP's vacancies easier!
We have taken further steps to help people from Ukraine find their way into the new reality faster! We know that among them there may be many specialists in key areas for us, which is why we meet them and give them a chance to be employed in LPP! For this purpose, we have launched a dedicated landing page. You will find it on the English version of our website: Jobs For Ukrainians. We believe that thanks to it, people from Ukraine with knowledge of English will want to apply for jobs in creative departments or logistics. Do you know people from Ukraine who are looking for a job in Poland? Be sure to inform them about the possibility of applying to LPP! Please share this information further.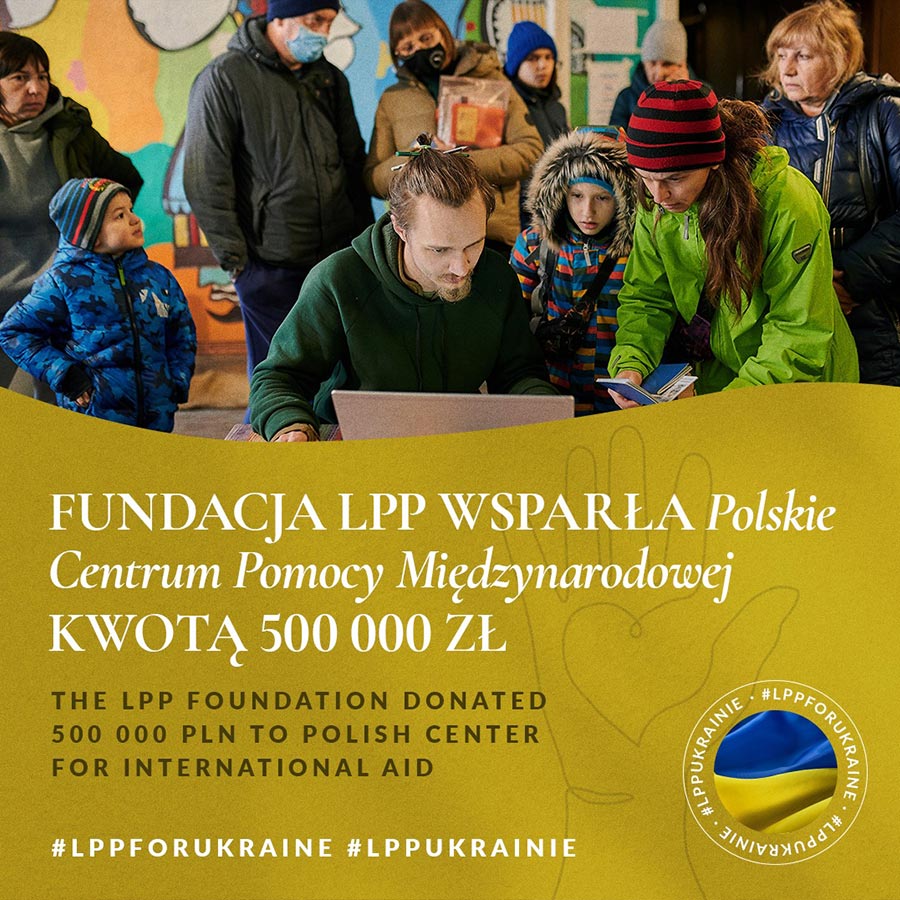 The LPP FOUNDATION donated 500 000 PLN to polish center for international aid
We provide help both in Poland and in Ukraine, cooperating with organizations also operating across the eastern border. Donating of funds for the current needs of refugees is one thing. However, we still remember about the people who had to stay in the war-torn country. From the beginning of the conflict, we support Polish Centre for International Aid! This institution takes care of the victims of natural disasters on a daily basis. Currently, it can be counted on by those in need from Ukraine, who for various reasons did not receive the aid. We also got involved in these activities and on behalf of the LPP Foundation donated half a million PLN.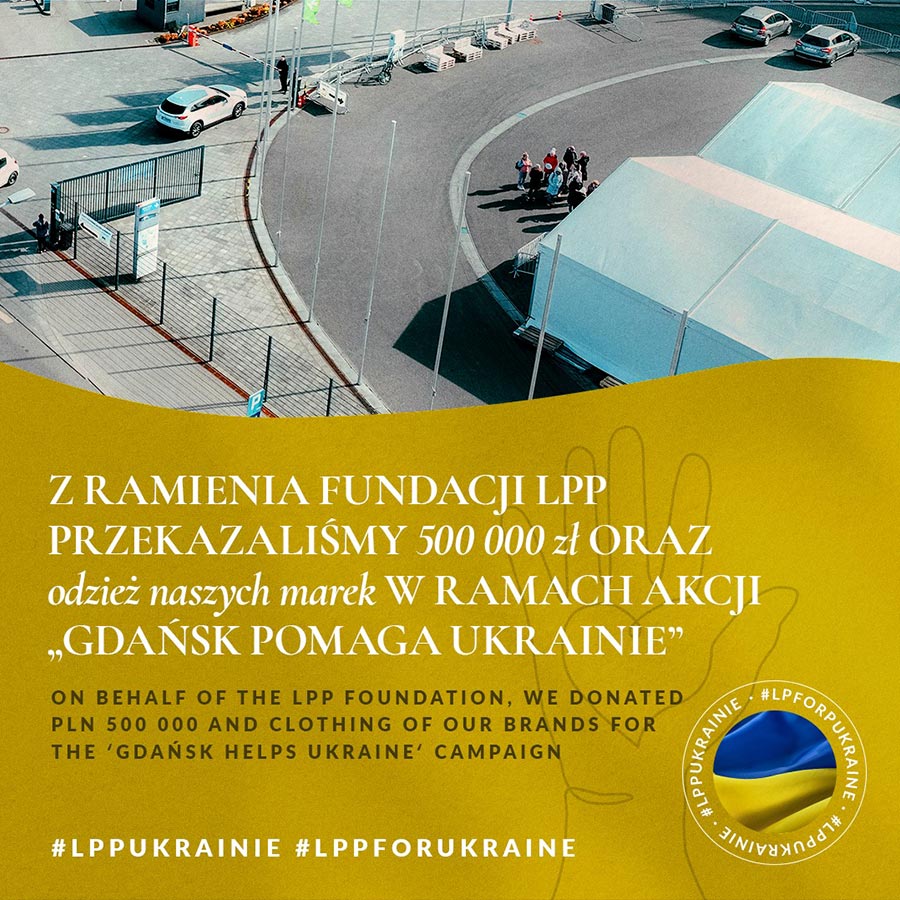 On behalf of the LPP FOUNDATION we donated PLN 500 000 and clothing of our brands
Hot tea, dinner, warm gloves or a new blouse? Each of the above seems to us to be an integral part of everyday life. Our guests from Ukraine lost them in one moment. Despite large-scale activities, we do not forget about local support! Already in the first days of the war, we got involved in the action "Gdańsk Helps Ukraine". It was created on the initiative of Miasto Gdańsk, and is carried out by Fundacja Gdańska, our long-term partner. We have been supporting the foundation in organizing social events in our city for over 4 years.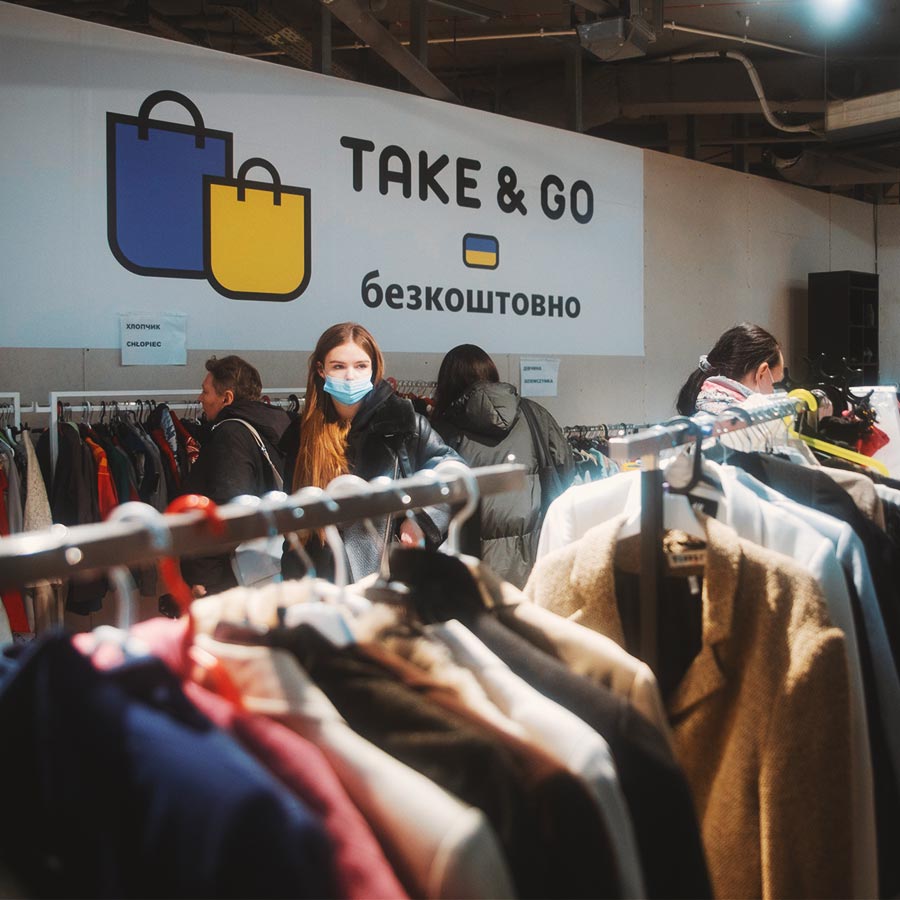 We love to get involved in the social #teamwork!
Even though we often organize our own aid campaigns, we love to get involved in the social #teamwork! This time we joined the UP Foundation project. On its initiative, "Take & Go Madison" was established, i.e. a free point where people affected by the war in Ukraine can get material support. We have been cooperating with the UP Foundation for 5 years, so as always, they could count on us! On behalf of the LPP Foundation, we donated 11,000 bags for packing goods. Apart from us, the social store was also supported by Galeria Handlowa Madison, which lent the premises. Miasto Gdańsk also contributed a donation as part of the "Gdańsk-Pomaga" campaign. We are glad that we could help once again!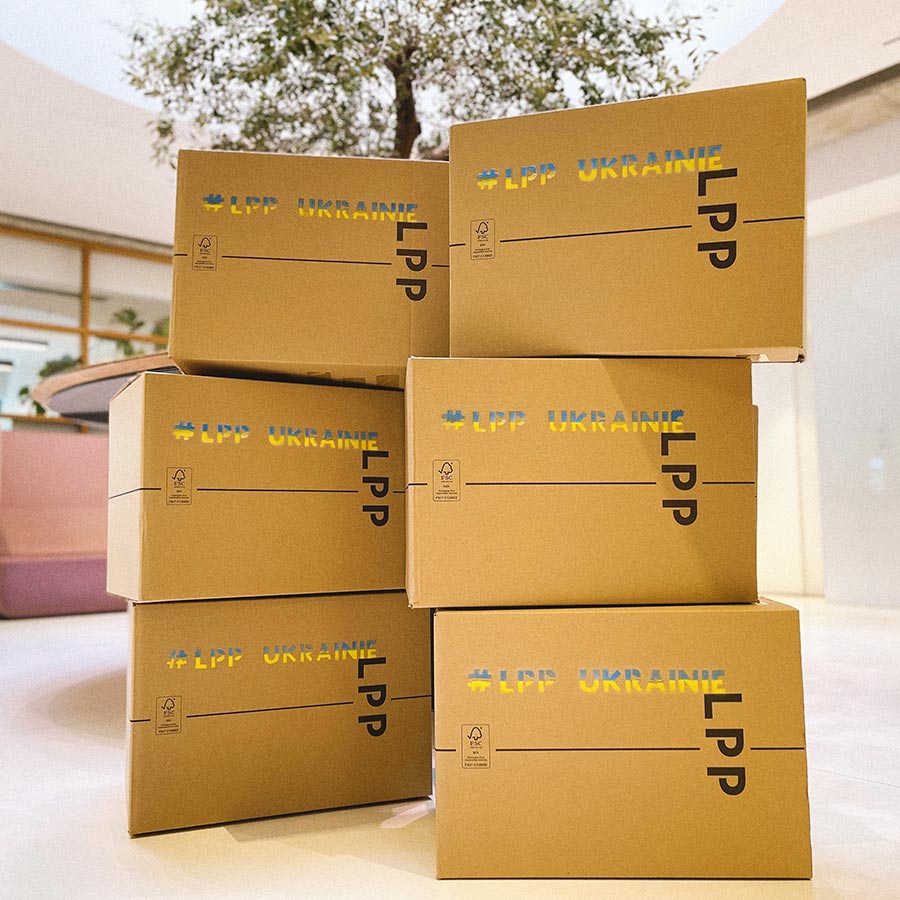 LPP extends the scope of aid for Ukraine
Since the first days of the conflict in Ukraine, the Polish clothing manufacturer has been supporting people affected by the warfare. As part of the financial and in-kind assistance allocated for this purpose, worth PLN 20m, the company has been helping those in need via its social partners cooperating with the LPP Foundation, but also extends its activities by joining other charity actions, such as the #Power4Ukraine collection coordinated by the Union of Polish Retail and Services Employers. The company has also been granting support for grassroots initiatives of LPP head office employees who are actively involved in helping people in need and animals affected by the war.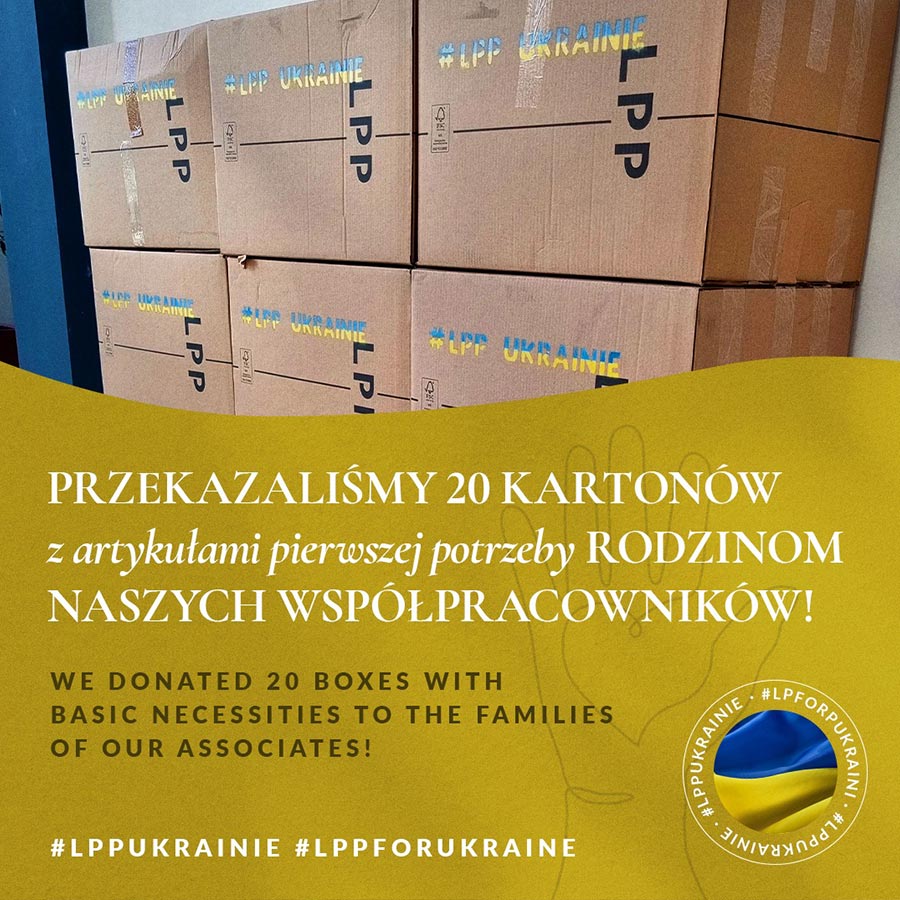 We donated 20 boxes with basic necessities to the families of our associates
The LPP team has once again proved that you can count on it in any situation! At the beginning of March, we initiated a fundraiser for our colleagues from Ukraine, who work in the Distribution Center in Pruszcz Gdański, and their relatives. We supported mainly women and children, who in many cases came to Poland with one suitcase only. Literally within a week, we collected as many as 20 completely full boxes with the most necessary things! We help together as a team️!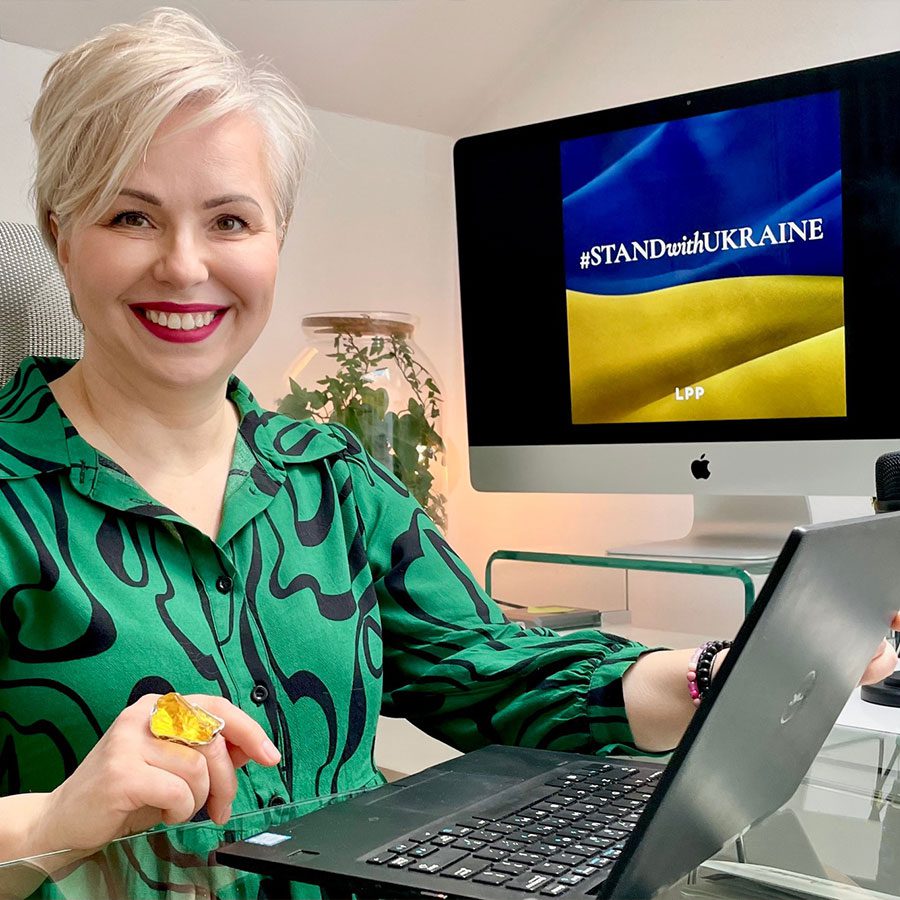 Action-reaction! When help is needed, we start acting immediately
Since the outbreak of the war in Ukraine, several dozen people from various areas of LPP have provided support to our colleagues from Ukraine. Within a month, we took care of fast and efficient communication using specially created tools: internal helpline, the HelpUkraine app, created instantly by the amazing SilkyCoders team, a dedicated e-mail box, supported in Ukrainian. Thanks to this, we are in constant contact with our employees from Ukraine, providing them with the support they need on an ongoing basis. This, of course, is only part of our activities! Thanks to great cooperation, together we manage to provide help to our friends from Ukraine!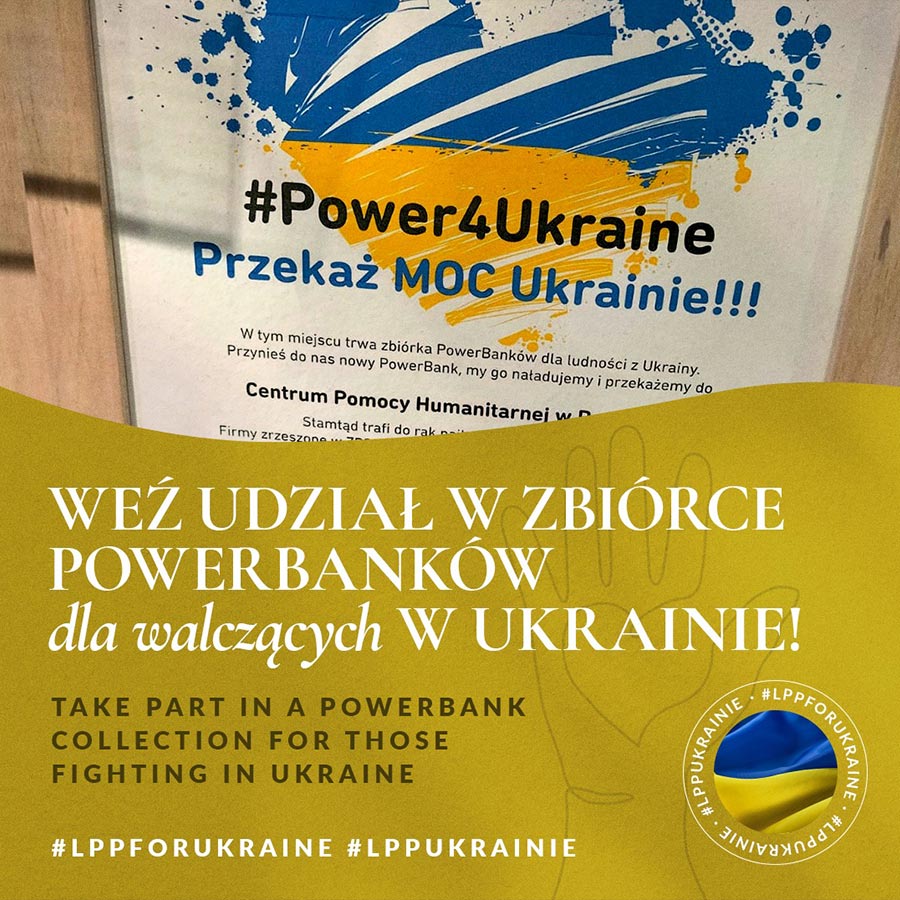 Take part in a powerbank collection for those fighting in Ukraine!
We established the Union of Polish Employers and Services together with other entrepreneurs in 2020, when we faced the threat of the coronavirus pandemic. We joined forces and acted to maintain our market position and save jobs! In the face of the war in Ukraine, we are taking further aid measures, this time for our neighbors from the East. We want to give them POWER. Power that will allow them to call their loved ones after many days without access to electricity. A chance to contact people who will provide shelter to their families in Poland. The ability to recharge their smartphones and morale, which are at a critical level due to the lack of contact with loved ones! Campaign #Power4Ukraine.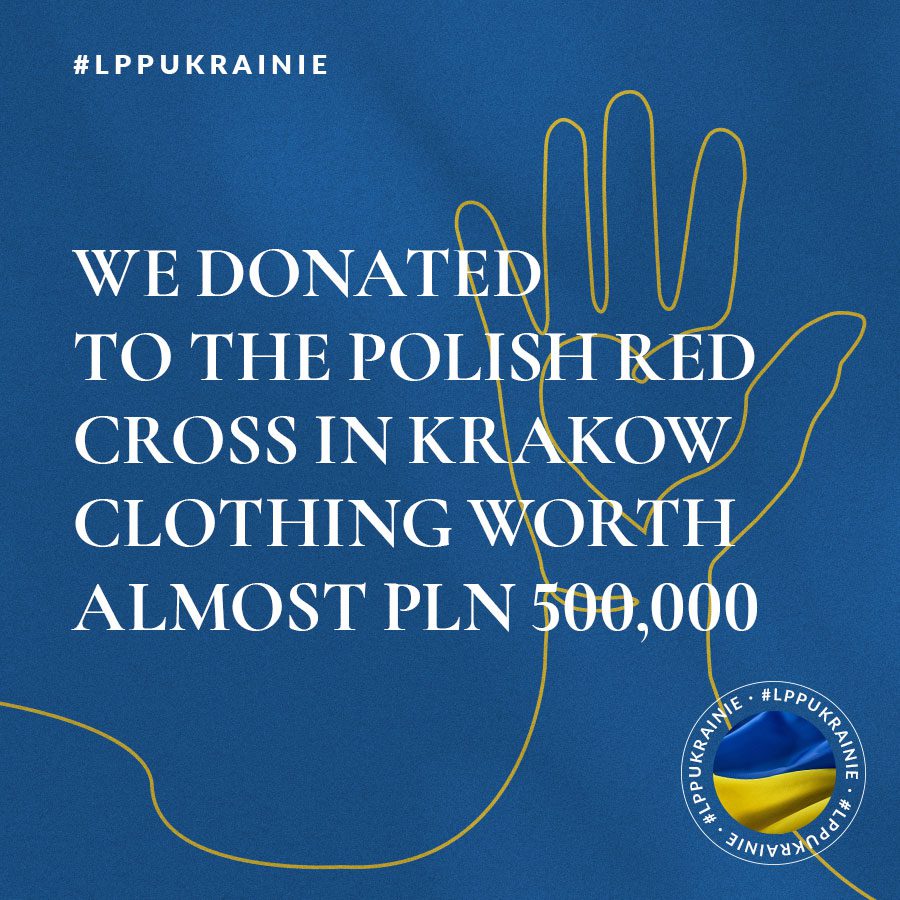 We donated almost PLN 500,000 worth of clothes to the Polish Red Cross in Cracow
At this difficult time, as the LPP Foundation, we are supporting organisations involved in caring for the people in need from Ukraine. Among them is the Małopolska Regional Branch of the Polish Red Cross. Under their auspices, Ukrainian refugees will be taken care of, institutions and facilities providing them with shelter will receive assistance, and humanitarian transports to Ukraine will be organized. We also contributed to these activities. We have donated to the Małopolska branch of the Polish Red Cross over 40 thousand items of clothing of our brands, worth almost half a million zlotys. The clothes are given to women and children in Cracow and throughout the Małopolska region, as well as to humanitarian convoys sent to Ukraine.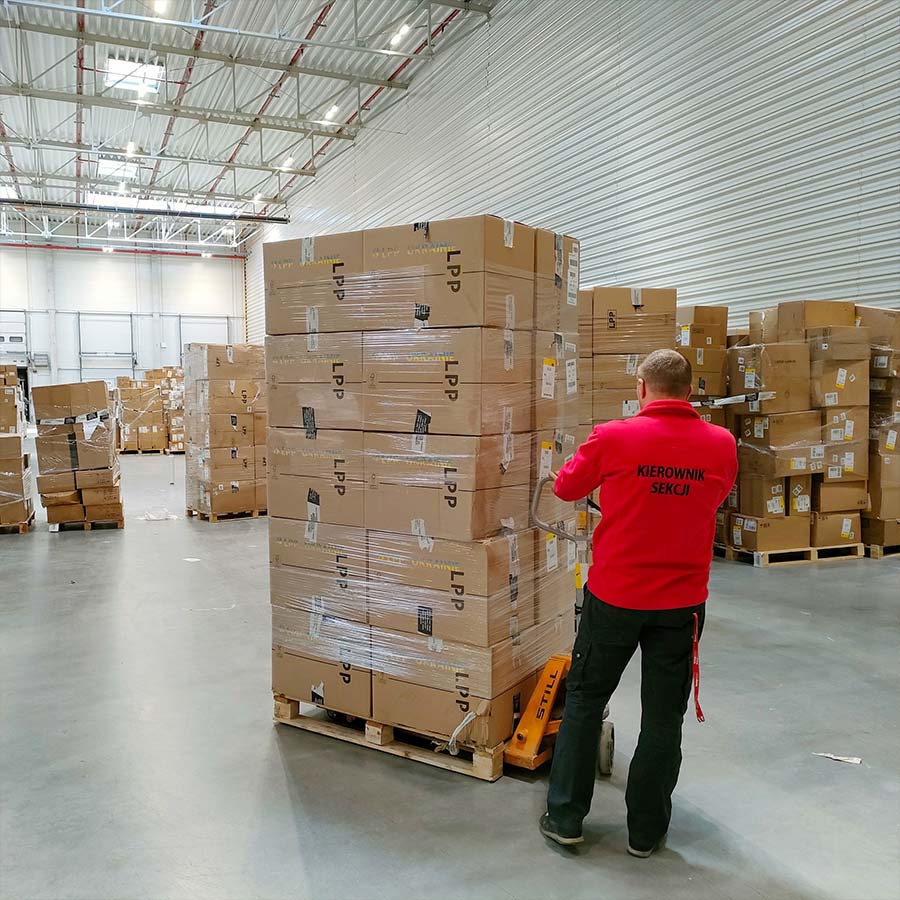 We see an incredible mobilisation of our employees to help Ukrainian women and men in need
What lifts our spirits the most is the number of individual initiatives taken up by our LPP colleagues. The company's internal communication platform is constantly updated about collections being organised and ideas to support those who need it most. So far, LPP employees have organised, among others, a collection of medicines and hygiene products, a collection dedicated to helping animals.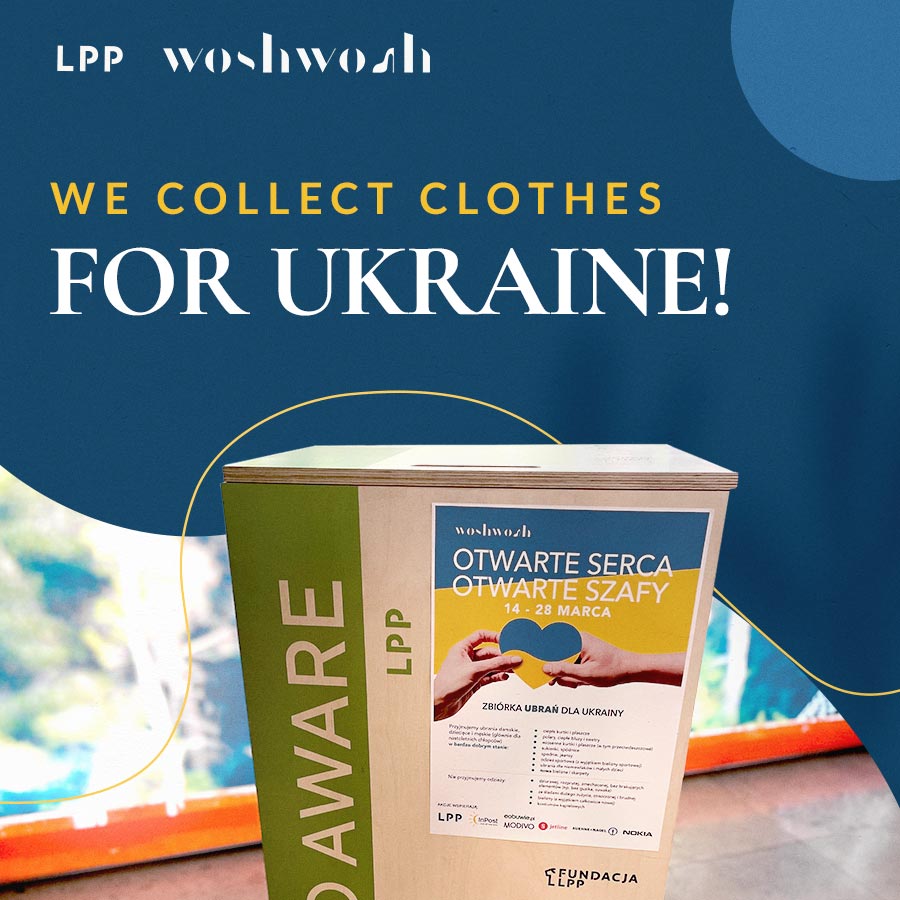 We are not stopping and we are taking further aid initiatives!
This time, we are joining the WoshWosh "Open Hearts, Open Wardrobes" initiative and announcing the collection of clothes that will be donated to people in need from Ukraine. Between March 14-18, we are accepting clothes that are neat and in very good condition. The clothes can be handed over at one of 48 stores of our brands equipped with Eco Aware containers – Reserved, MOHITO, and House. The WOSHWOSH team will disinfect and select the collected clothes. Then, through Caritas and other aid organisations, they will be distributed to people in need from Ukraine. Our employees at the LPP headquarters will also join the initiative – the clothes will be collected at the LPP offices in Gdańsk, Pruszcz Gdański, Warsaw, and Cracow.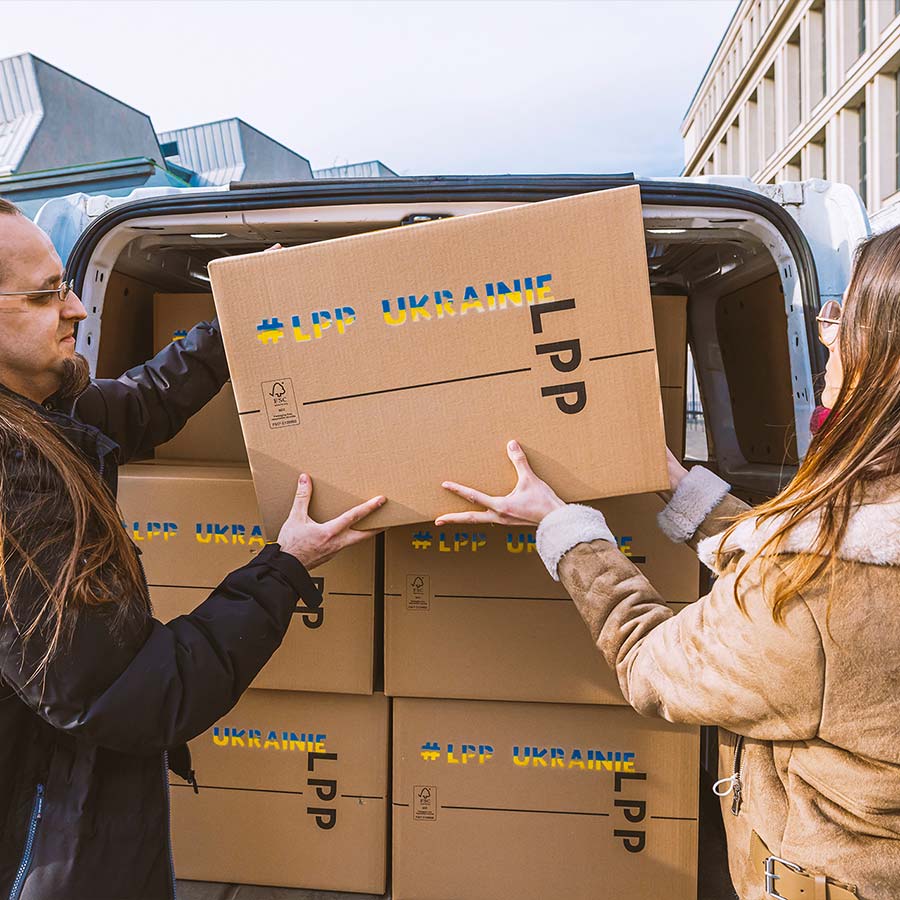 LPP increases the scale of aid for Ukraine to PLN 20 million
Due to the growing scale of needs in both Ukraine and Poland, LPP and the LPP Foundation have increased the value of their financial and in-kind aid for those affected by the armed conflict to PLN 20 million. These funds will be used for further actions aimed at catering for the most urgent needs of refugees arriving in our country, as well as those remaining in the war-stricken country. We remain in constant contact with both our staff and civil society organisations and are monitoring the situation in the country and in Ukraine. In view of their signals concerning the growing scale of needs, we have decided, together with our Management Board, to earmark additional financial resources and increase in-kind assistance.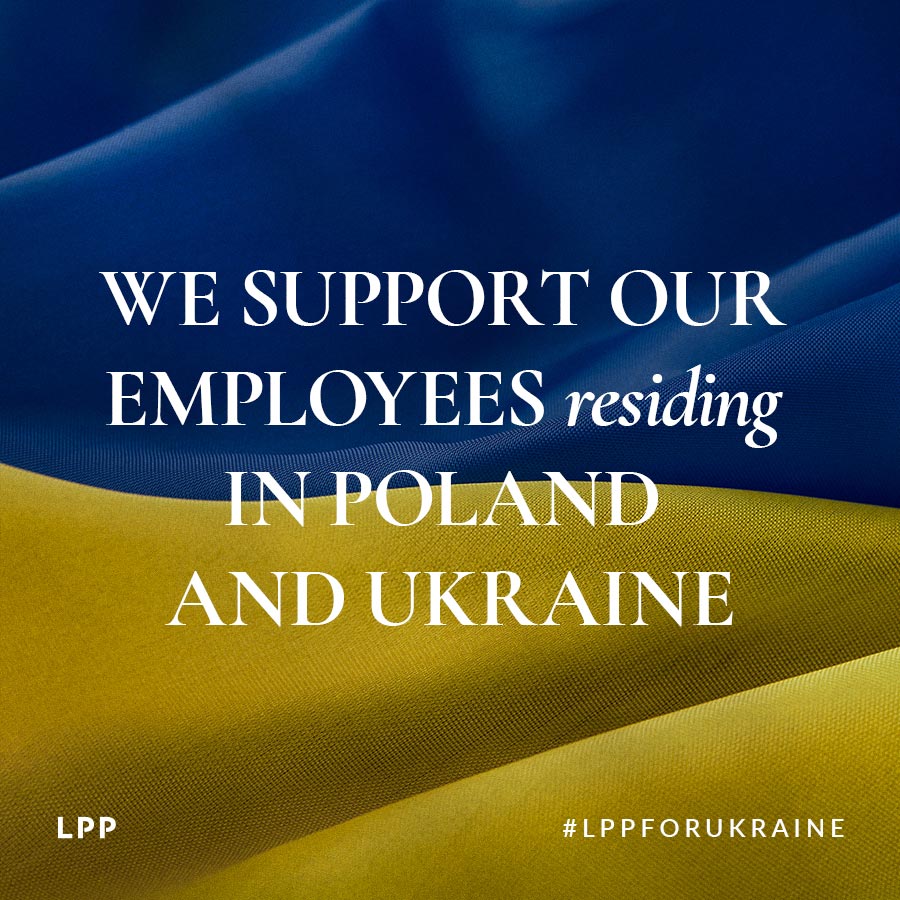 We support our employees residing in Poland and Ukraine
In view of the extremely difficult situation faced by our employees from Ukraine, we are taking further steps to provide them with the necessary psychological and financial support. Our Ukrainian employees of the headquarters and sales network in Poland can count on financial assistance of up to PLN 3,000 in the form of non-refundable compassionate allowance with simplified application procedure. The funds are to support the organisation of bringing the employees' families to Poland and provide them with basic necessities during the initial period of their stay in our country. Together with Itaka Foundation, we have launched a special telephone number where LPP employees can get psychological assistance in Ukrainian and Russian languages.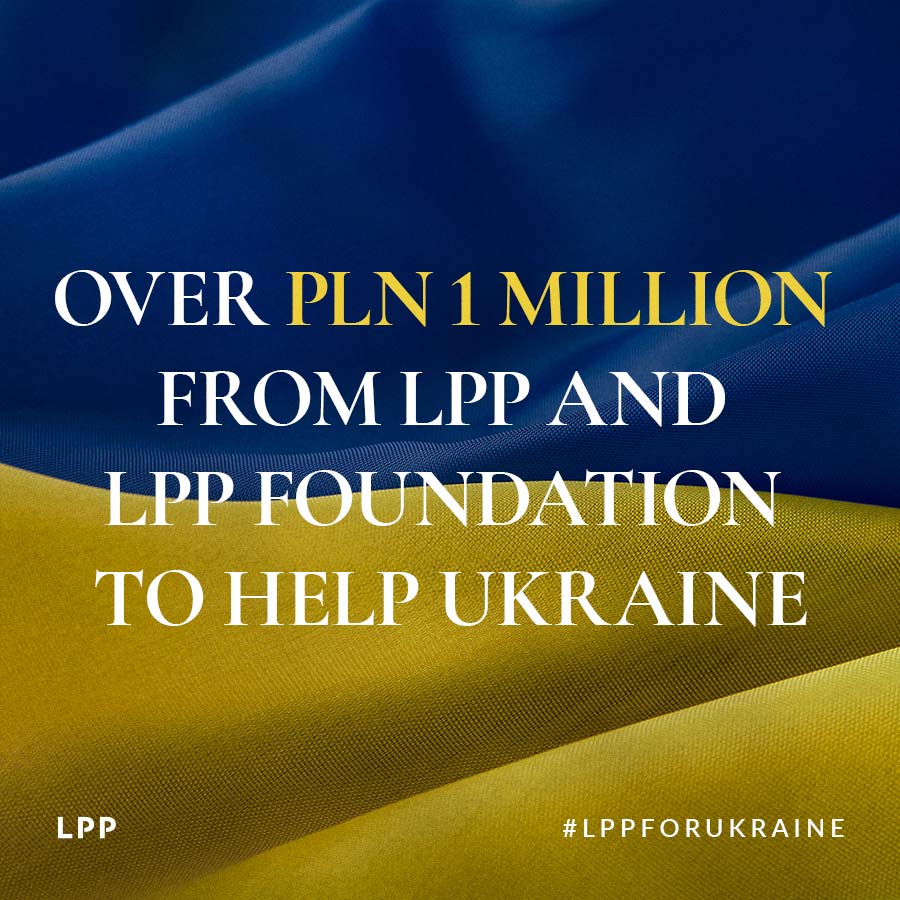 Over PLN 1 million from LPP and LPP Foundation to help Ukraine
The Polish clothing company – LPP – is organising aid for people affected by the war in Ukraine. Apart from the support provided to employees and their relatives from the very first days of the conflict, LPP Foundation in cooperation with its social partners – the Gdańsk Foundation and the Polish Centre for International Aid – will donate PLN 1 million to provide for the most urgent needs of refugees who found shelter in the Tricity area and people staying in the war-stricken country. The company also supports the Pomeranian Branch of the Polish Red Cross by donating items of clothing of LPP brands. In response to the needs of those affected by the armed conflict in Ukraine, which have been growing from day to day, LPP and the LPP Foundation have undertaken a number of initiatives.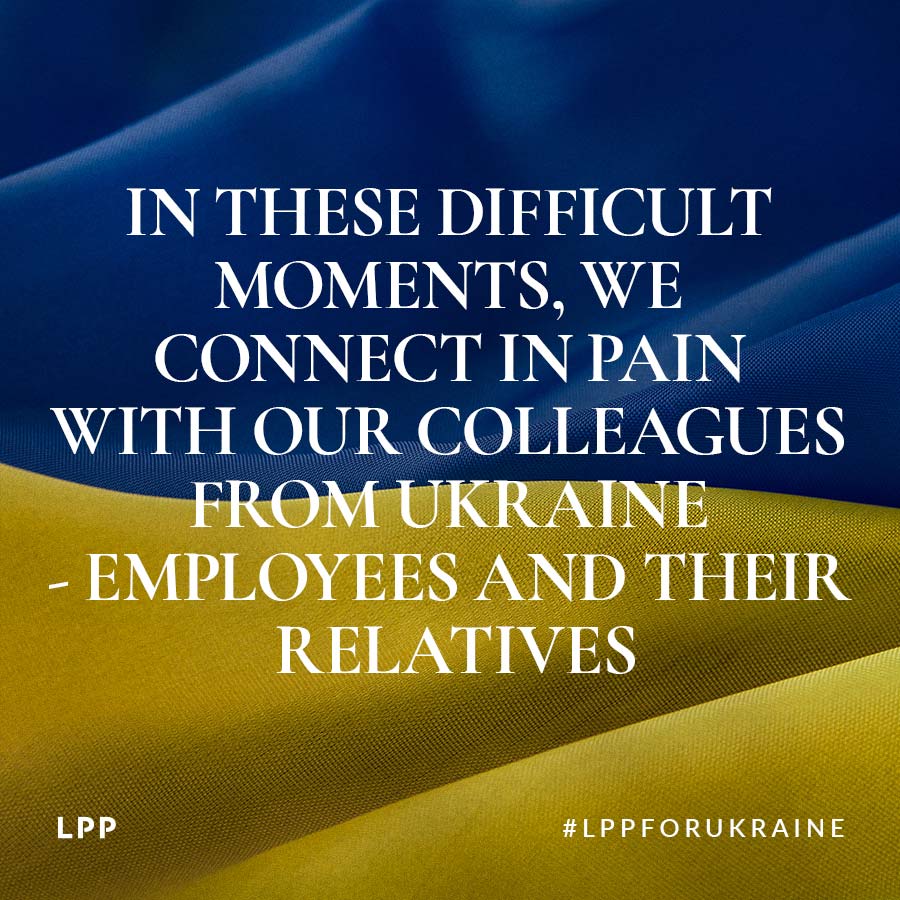 In these difficult moments, we connect in pain with our colleagues from Ukraine - the employees and their relatives
They will not be left alone! At LPP, we are working intensively to help them – from providing transport from the border and safe stay in Poland, securing accommodation for those crossing the border, to financial, psychological and legal support for all those in need. The LPP Foundation, together with its social partners and aid organisations, is preparing a more widespread action of in-kind support.