LPP hailed the best listed company of 2021 in the PULS BIZNESU ranking
22.03.2022
For the third time in the over 20-year history of the Puls Biznesu ranking of the best companies listed on the Warsaw Stock Exchange, LPP took the top step of the podium, receiving the honourable title of Listed Company of the Year.
After almost a decade, LPP returns to the top of the ranking organized by the editorial team of Puls Biznesu concerning the best companies listed on the Warsaw Stock Exchange. Importantly, throughout this period, with the exception of the difficult 2020, it has never left the top ten.
Strong share price growth, prudent management, including a stable gross sales margin and solid operating cash flow are the key elements that gained recognition in the Puls Biznesu ranking. The evaluators also pointed to the importance of rebuilding sales per square metre of stores, the significant share of revenues in the e-commerce channel, the increase in retail space and improved profitability.
As a result, LPP's achievements in this area were evaluated very highly, as confirmed by almost 90 out of 100 possible points granted.
Overall, the experts took into account the competences of the management board, development perspective, innovativeness of products and services, investor relations and the successes of 2021. In the last two categories, LPP was ranked 4th.
The Listed Company of the Year is one of the oldest rankings of this kind, organized for 23 years by the editors of Puls Biznesu. Previously, LPP won the highest prize in 2011 and 2012. The results of the contest are the effect of voting among capital market specialists – analysts, brokers and investment advisers representing brokerage houses and offices, insurance companies, pension, investment and trust funds, capital departments of banks and consulting companies. The assessment covers companies included in WIG20, mWIG40 and sWIG80 indices.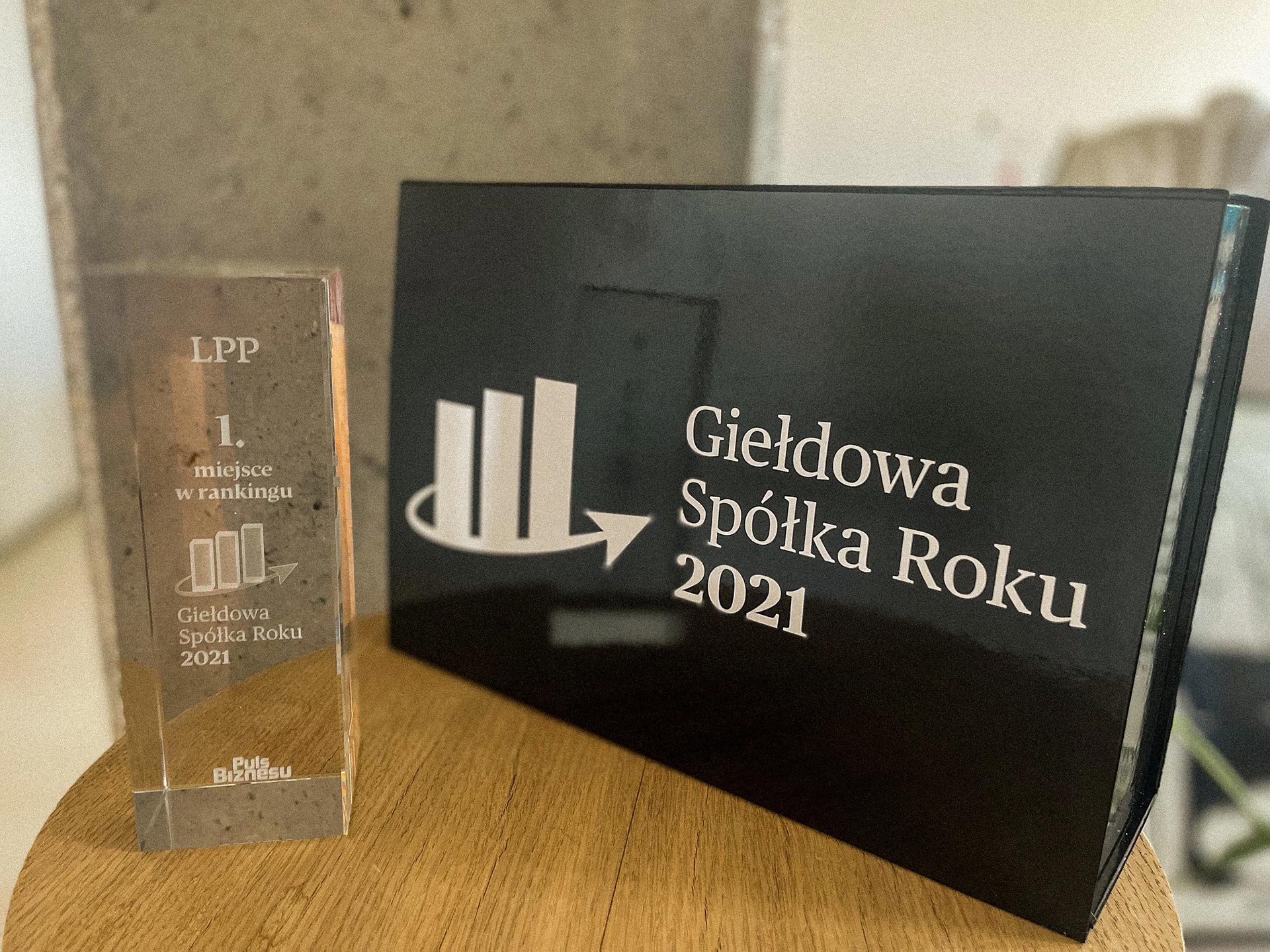 ______________________________________________________________________________
LPP is a Polish family business and one of the fastest growing clothing companies in the region of Central and Eastern Europe. For 30 years it has been successfully operating in Poland and abroad, offering its collections on 26 stationary markets, including in such prestigious capitals as London, Helsinki or Tel Aviv. The online offer is available on 31 markets. LPP SA manages five fashion brands: Reserved, Cropp, House, Mohito, and Sinsay. The company has a chain of over 2000 stores with the total area of over 1.7 million sq.m. On the basis of a global supply chain, the Polish clothing producer distributes over 259 million pieces of clothing to three continents. LPP plays another important role as it employs 27 thousand people in its offices and sales structures in Poland, Europe, Asia, and Africa. The company is listed on the Warsaw Stock Exchange in the WIG20 index and belongs to the prestigious MSCI Poland index.