Our reports
Sustainability report
Since 2017, we have published comprehensive annual reports in which we explain our objectives and commitments.
trees saved from felling thanks to the reuse of more than 2 million collection boxes
Our reports
Each report is a compendium of knowledge about LPP, our business model and the impact we have on the lives of our employees, members of local communities and the environment. It is also an excellent basis for verifying our progress in achieving the objectives we have adopted.
This year's report formula is contained in 2 documents: the Sustainability Report, which also includes the Climate Report prepared using TCFD recommendations and the EU taxonomythe, and the ESG Fact Sheet containing a summary of the most important figures on the LPP Group.
1. Business model
We founded our strategy on three pillars: the omnichannel model, digitisation and sustainable development. The achievement of strategic objectives was not disrupted by the difficult FY2022/2023, so heavily dominated by the war in Ukraine. We closed all physical stores and discontinued online sales in the Russian market, which accounted for nearly 25% of revenues. Our business response was a decision to rapidly strengthen the availability of LPP brand offer in Western and Southern European countries – both in stores and through e-commerce
Marek Piechocki
President of the Management Board, LPP
"Amidst ongoing war in Ukraine, the most difficult macroeconomic conditions in many years – is there space to talk about climate challenges and a more rational use of resources? I think there is. In LPP, regardless of the circumstances, we stick to the adopted sustainable development strategy."
Step 1
Design
3 design offices in Poland
(Gdańsk, Cracow, Warsaw) and 1 office in Spain (Barcelona)
Over 338 designers, 5 diverse brands
Step 2
Production
1 238 suppliers from Asia and Europe
We do not own any manufacturing facilities
Step 3
Shipment and logistics
Global supply and distribution network with:
4 Distribution Centres and 4 Fulfillment Centres
413 thous. m2 of combined warehouse space
Step 4
Sale
Our collections are available in 39 countries 27 offline and 34 online
1962 stores with the combined
space of 1 673 thous. m2
Almost 430 mln items of clothing sold annually
employees worldwide, including 16 686 in Poland
stores in 27 countries on 3 continents
pieces of clothing sold annually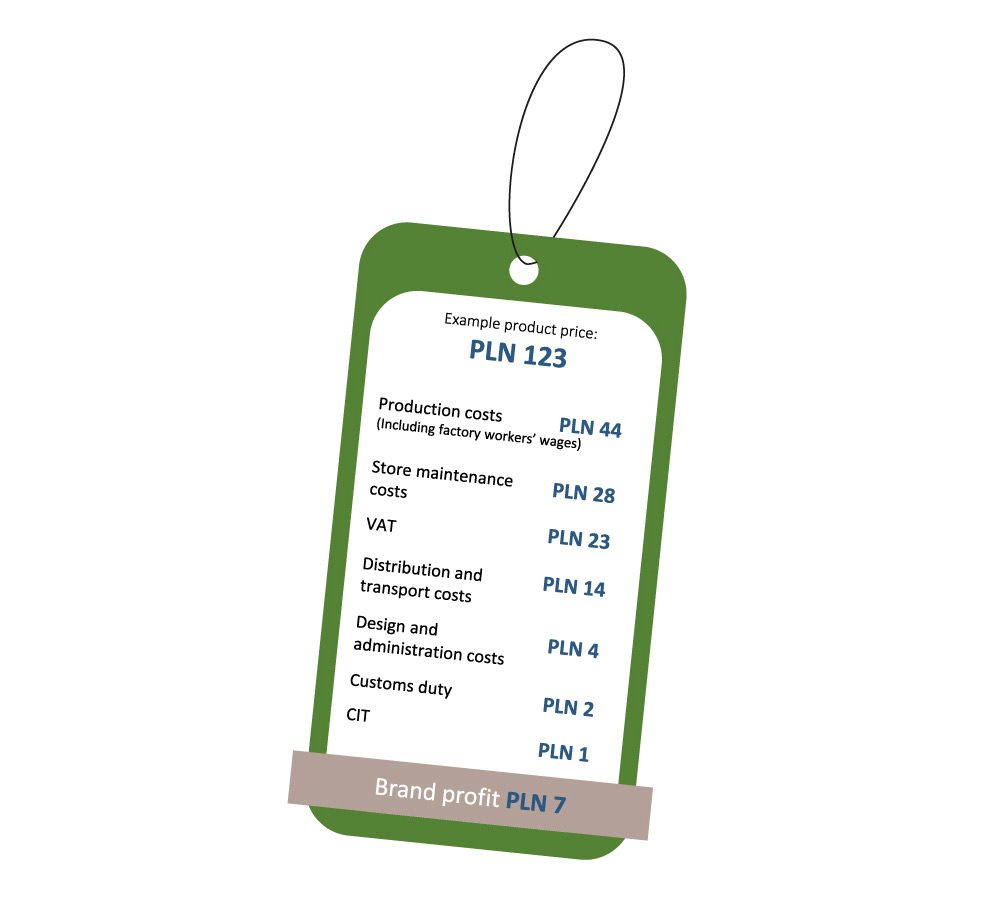 Our results in the financial year 2022/2023:

- Revenues from the e-commerce channel in the financial year 2021/22 amounted to PLN 4,392 million (19,3% increase y / y).
- High investment commitment at the level of PLN 1,157 million, including PLN 736 million for the development of the network of brick-and-mortar stores and PLN 421 million for infrastructure development (CAPEX).
- We drive Polish exports: its value in the reported financial year amounted to PLN 9 billion. Already 56.9% of the PLN 16.0 billion of our revenues comes from abroad.
- Our net sales revenues in the financial year 2022/23 are PLN 16 billion.
- Our contribution to the Polish budget amounted to over PLN 1.7 billion.


Awards and rankings in the reporting period

Polityka weekly
CSR leafs of Polityka weekly
The Golden Leaf for all activities carried out and the Green Leaf, awarded for the first time to companies for which reducing the negative impact on the climate is a key element of business activities.
Association of PR companies
Golden Clips
Golden Clips award for the campaign "Take care of your clothes. Read. Check. Care", promoting proper and responsible care of clothing.
Parkiet and Izba Domów Maklerskich
Research on investor relations in WIG30 companies
First place in the survey of investor relations in WIG30 companies as assessed by analysts and financial institution.
2. Environmental impact
At LPP, year after year we have been changing and improving the standards of clothing production and the way we sell the garments. We are consistently meeting targets to reduce the climate and environmental impact of our value chain. Our transport, logistics and our offices and warehouses are also changing.
In 2022 LPP:
- joined amfori BSCI – an organisation that is one of the leading global initiators of actions for sustainable production and trade, also in the apparel industry.
- started collaboration with Use Waste, a Polish start-up, and working together on a chemical recycling of polyester clothing. One million zloty we will earmark for this purpose until the end of 2023.
- submitted to SBTi the so-called Science Based Target Form, containing key information on the developed goals. These are absolute reduction targets in scopes 1 and 2, and two targets in scope 3 covering the categories where our value chain emissions are highest and have the greatest potential for decarbonisation.
- ran the campaign called "Look after your clothes. Read. Check. Care". On the website www.dbajoubranie.pl, we posted practical information on ways to wash, dry and iron clothes in order to reduce wear and tear. We also added a special emissions calculator to help understand how these actions reduce CO2 emissions into the atmosphere.
we have reduced the use of plastic – purchases from Reserved and Mohito are no longer shipped in extra polybags
of our direct producers in Bangladesh and over 70% in Pakistan organises their production for us in line with ZDHC's Roadmap to Zero programme
cartons we reused, which translates into approx. 41,000 trees saved
3. Social impact
We have implemented numerous regulations and procedures in our companies to ensure a single standard for hiring and building relationships with employees. Our stakeholder map allows us to implement diverse forms of stakeholder engagement. Dialogue with each of them is important to us and significantly influences ESG decision-making processes and the non-financial reporting process. In the area of customer care, we outsource production to carefully selected suppliers, taking particular care to respect ethics and human rights at workplaces.
We have implemented numerous regulations and procedures in our companies to ensure a single standard for hiring and building relationships with employees.
We also continuously take care of our social involvement through numerous activities of the LPP Foundation, which provides real help to people in difficult life situations and socially excluded youth. At the same time, the Foundation coordinates numerous voluntary grassroots activities and implements projects for the benefit of the local community as well as ecology and environmental protection.
We continue the activities conducted as part of international associations and initiatives, including International Accord for Health and Safety in the Textile and Garment Industry, Cotton Made in Africa, Zero Discharge of Hazardous Chemicals.
In 2022, we adopted a new "Policy on Human Rights (LPP Group)". The document sets out principles to ensure that human rights are respected throughout the LPP Group value chain, counteracting the adverse impact of our activities , as well as minimizing the related risks.
All factories and suppliers who wish to cooperate with LPP are obliged to accept and implement the "LPP Code of Conduct". The document precisely defines our requirements regarding social working conditions and human rights.
Compliance with the code is regularly audited by our offices or independent auditing companies – in FY2022/2023 we conducted 719 audits in the area of human rights.
quality checks in 2022/23
of our children's collection garments are inspected with special metal detectors – thus eliminating the risk of leaving parts of sewing needles
audits in China and Bangladesh for mold and moisture
QAS (Quality Assurance System) checks in 2022/23
In 2022/2023, we employed 29,687 people in the LPP Group in Poland and abroad, nearly 21% more than the year before. We employ more people in the headquarters, stores, and warehouse facilities – outstanding experts and talented specialists in their fields, as well as people who are just at the start of their career path.
In 2022, we supplemented our benefits package with a comprehensive well-being program – "heLPP" – for employees and their loved ones. This is our response to the new challenges and needs of employees. It ensures quick, free and anonymous access to expert support – psychologists, financial advisors and lawyers – who use their experience to help people cope with everyday difficulties.
We treat the development of our employees' competences as a condition for the development of the entire LPP Group. In 2022, we expanded our training offer, especially programmes aimed at male and female managers. We have strengthened our training team and, where necessary, supported training by collaborating with external experts. While developing employees, we also offer clear career paths within LPP and support the practice of internal recruitment for all levels of positions.
We launched the Diversity&Inclusion Academy – a series of 5 interactive, open webinars. During the academy, we learned, among others, about unconscious bias, inclusive language and micro messages. Each of the 5 meetings was attended by approximately 400 people on average.
the average number of training hours per employee at LPP SA
outlays on development programmes at LPP central headquarters (PLN 1,357 person on average)
people and their relatives have already benefited from the help programme
The LPP Foundation manages social engagement of the LPP Group and carries out projects in three key areas: preventing social exclusion and supporting local communities, health protection, ecology and environmental protection. The beneficiaries are primarily children and young people from children's homes, people at risk of social exclusion, victims of catastrophes and natural disasters. The Foundation also provides assistance to community service projects carried out in LPP's closest neighbourhood.

"Moda na lepszy start" ["Fashion for a Better Start"] is a social programme of the LPP Foundation addressed to the wards of children's homes of the Gdańsk Foundation for Social Innovation, "Rodzinny Gdańsk" Foundation and "Ogniska Nadziei" Foundation.
In 2022, we donated PLN 476,000 for activities addressed to 238 wards of the Gdansk-based organisations, thus allowing the children to develop their skills and passions and have a better start in adulthood. Between February 2022 and January 2023, in total over 7.7 hours for children from 17 homes were completed.
The LPP Foundation periodically announces a MINIGRANTS competition – an employee volunteering programme in which employees submit their own initiatives and receive PLN 5,000 for their implementation.
Since 2019, five editions of mini-grants have been carried out, involving about 130 employees, implementing 34 projects. The total co-financing amounted to nearly PLN 170,000.
We turn kilometres into money – for every kilometre run or cycled by LPP Group employees, we donated PLN 38.4 thousand in 2022. to the "Sopocki Dom" Association and PLN 19.2 thousand to the St. Ludwika Nursing Home in Cracow.
4. Corporate governance
Our corporate governance supports effective management and supervision, respect for shareholders' rights and transparent communication between LPP and the market. The implemented principles are applied in the daily operations of the company – they strengthen the transparency of LPP SA as a listed company and ensure a balance between the interests of all capital market entities.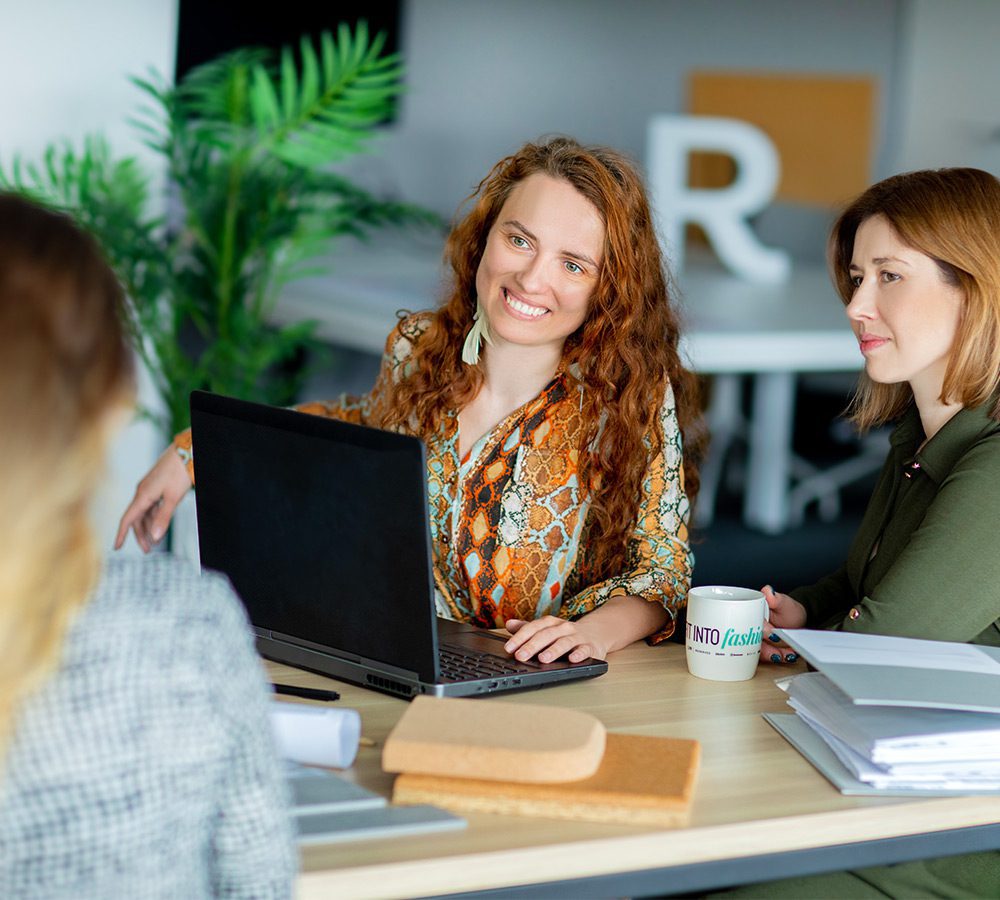 At LPP, we implement a human and labour rights due diligence process in business relationships and across the value chain. The purpose of the process is to continuously identify the impact we exert, counteract and minimize the risks associated with it by implementing appropriate remedial and corrective actions. We monitor their effectiveness, stay in touch with stakeholders affected by the business activities of the LPP Group and provide a mechanism for reporting irregularities. The implementation of the due diligence process is overseen by a dedicated team established in 2023 within the ESG Committee.
In 2022, we developed the Risk Management Procedure, which complemented the previously adopted documents and processes governing risk management. The new procedure provides a detailed description of the risk management process, defines the desired risk culture, as well as the stages of the risk management process and its participants.
At LPP, we manage ESG issues in a centralised manner, working out environmental, social and corporate governance solutions that are consistent across all touchpoints in the organisation. In 2022, we initiated our efforts that will allow us to fully comply with the new EU Corporate Sustainability Reporting Directive and the European Sustainability Reporting Standards (ESRS).
The Director of Procurement and ESG reports directly to the CEO of LPP. Supporting the Board and the Director of Procurement and ESG in defining ESG objectives and policies is the ESG Committee, which includes, for example, the directors of our company's key business units.

Corporate governance


We strive to ensure transparency in our operations and clear communication with all our stakeholders. The activities of LPP SA, which is the parent company of the LPP Group, are regulated by a number of documents. For example, we comply with the new principles of corporate governance, entitled The 'Code of Best Practice for WSE Listed Companies 2021' (DPSN, Principles of Corporate Governance), which the WSE announced in 2021. The activities of LPP SA, which is our parent company in the LPP Group, are regulated in particular by:
Our publications
Discover our reports
Here you will find our latest report and all previous publications. Check LPP's progress, learn about our environmental, social and business results.
The LPP Integrated Reports, which present non-financial and financial results for LPP SA and the LPP Group, have been produced since 2017 and initially cover the calendar year. In 2019, data, as an exception, came from 13 months (from 1 January 2019 to 31 January 2020). The 2020 report covers the period from 1 February 2020 to 31 January 2021.
The switch in reporting from the calendar year to the financial year, which ends on the last day of January, increases the usefulness of the reports as this treatment better captures the seasonality of the business. Accordingly, the latest report for 2021 also covers the financial year, i.e. the period from 1 February 2021 to 31 January 2022.