Our strength lies in creativity. LPP has initiated collaboration with Papaya Films
26.07.2022
Together with Papaya Films agency, a Gdansk-based company – LPP – has made a clip promoting creativity of its employees and encouraging people with similar vibe to apply for numerous jobs. Michał Sierakowski, the winner of last year's Papaya Young Creators competition, was responsible for directing the film.
The idea behind the collaboration was to bring together the creative minds supported by Papaya agency and the extraordinary stories of LPP employees, who, on a daily basis, directly or indirectly, are involved in the creation of fashion collections of the company's five brands: Reserved, Cropp, Mohito, House, and Sinsay. To this end, a competition for the most interesting interpretation of the creative working environment at LPP was announced among the winners of the Papaya Young Creators competition.
– We appreciate LPP for giving the narrative to the young creator. We are happy that there are marketers on the Polish advertising market who include the voice of the target audience in their strategy. This builds not only innovative, but above all authentic forms of outreach – says Kacper Sawicki, head of Papaya Films.
The collaboration of film-makers with LPP team is an expression of sensitivity and an understanding of professional development needs. Due to its continuous expansion, the Gdansk-based company is looking for more and more talented, creative and challenge-ready employees. This year alone, it intends to hire a further 300 people, who will mostly join the teams operating at the company's headquarters.
– The essence of our industry is creative activity. We are growing all the time, so we decided that it would be worthwhile to appeal to creative minds in order to attract them to our company – explains Sławomir Ronkowski, Internal Communications and CSR Director, LPP.
Promoting creative thinking is also a goal that has guided the Papaya Young Creators competition for the past nine years. This year, the finalists were given an additional task, namely to create a film for the Polish clothing manufacturer. On the basis of the entries submitted, LPP jury chose Michał Sierakowski's idea entitled "We wouldn't be here without your imagination" and ultimately he directed the clip.
Representatives of three departments were invited to participate in the promotion of LPP as a workplace for creative people: product preparation, visual communication and investment.  The film features: graphic designer Sylwia A. Jankowska, designer Dominika Mowińska-Piech, fashion buyer Katarzyna Czystaw-Uznańska, window designer Mariola Wawrzyńska, and architect Marek Rogala. They represent various LPP brands and a wide range of specialisations, and their professional stories are embedded in a broader context of interests – painting, interior design, acting, political science or running their own gallery.
– Creativity and passion, both at work and in their private lives, is what is a common feature of our employees. Michał Sierakowski has captured this perfectly in his video – adds Sławomir Ronkowski.
The artist shot the clip on analogue film, using a variety of formats and styles. – Vertical and horizontal, picture-in-picture, 8 mm tape, which is grainy and moved, or 16 mm tape, which gives a better quality, sets the mood and adds naturalness. I am very pleased with the outcome of this production – says Michał Sierakowski.
LPP currently employs over 24 thousand people. More than 300 designers work in several design offices, and a total of over 1100 people oversee the process of creating fashion collections for the five brands in the company's portfolio. The company's development, including expansion into new foreign markets drives its further expansion of departments and makes it seek employees with various competencies, also in areas not directly related to fashion.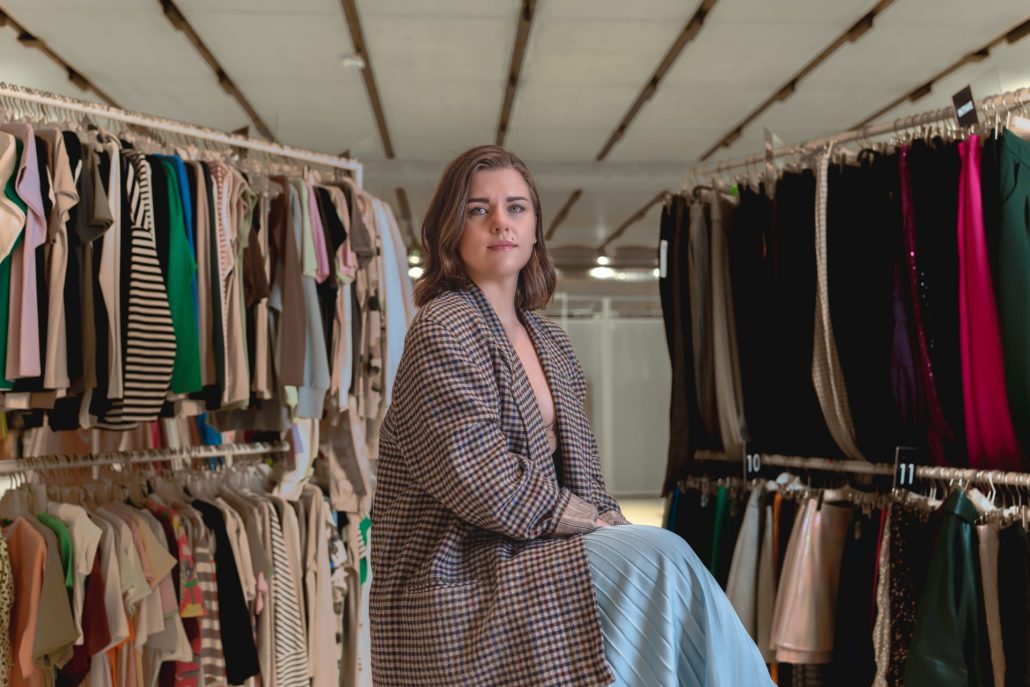 ___________________________________________________________________________
LPP is a Polish family business and one of the fastest growing clothing companies in the region of Central and Eastern Europe. For 30 years, it has been successfully operating in Poland and abroad, offering its collections in such prestigious capitals as London, Helsinki or Tel Aviv. LPP SA manages five fashion brands: Reserved, Cropp, House, Mohito, and Sinsay, whose offer is available today in stationary and online stores in nearly 40 markets worldwide. The company has a chain of over 1700 stores with the total area of 1.4 million m2 and distributes clothing and accessories to 3 continents every year. LPP also plays an important role as it employs over 24 thousand people in its offices and sales structures in Poland, Europe, Asia, and Africa. The company is listed on the Warsaw Stock Exchange in the WIG20 index and belongs to the prestigious MSCI Poland index.