Environmentally friendly materials
Materials
We strive to make our fashion collections more and more environmentally friendly.
More environmentally friendly materials
Responsible fashion begins at the stage of choosing the materials from which we sew our collections. We carefully monitor the raw materials market. Certified and more environmentally friendly materials are gradually introduced into our offer. Above all, we look for solutions that reduce the environmental impact of the fabrics and materials we use most often.
In our collections you will find, for example, organic fibres, but also cellulose fibres made from wood pulp, as well as certified recycled materials.
Percentage of more sustainability relative to the total weight of the raw material

| | Cotton | Polyester | Cellulose fibres |
| --- | --- | --- | --- |
| 2021/2022 | 12.03% | 29.35% | 17.11% |
| 2022/2023 | 7.43% | 18.23% | 14.16% |
In 2021, we also joined the group of partners of Cotton made in Africa (CmiA) – a renowned international standard for sustainable production of African cotton. A raw material bearing the CmiA standard is an alternative to conventional cotton; it is grown not only with respect for environmentally friendly principles, but also with appropriate farmer labour standards.During cultivation, the raw material is irrigated exclusively naturally. Compared to the global average, one kilogram of CmiA cotton generates up to 13 percent less greenhouse gas emissions.
The funds obtained from use of CmiA licence we pay for are earmarked for trainings on improving crop quality and environmentally friendly methods of cotton cultivation, improving working conditions for farmers, as well as promoting gender equality in Africa and respect for children's rights.
We control our suppliers with regard to the methods of sourcing and using wood pulp materials. This way, we want to completely eliminate the likelihood of using raw materials from endangered forests or illegal logging in the production of our collections.
In 2021, we started our cooperation with Canopy, an international organisation that aims to develop business practices for the sustainable use of forest resources. By joining this initiative, we expressed our commitment to, among other things, supporting the idea of forest protection both as regards our packaging policy and the use of more environmentally friendly cellulose-based materials.
Protecting animal welfare

We have undertaken a number of initiatives in order to have an impact on animal welfare. We entered into an agreement with the Open Cages organization, which involves our permanent commitment to giving up natural furs, and joined the international Fur Free Retailer initiative.
Currently, 100% of the feathers used in our collections comply with The Responsible Down Standard, which aims to protect the ducks and geese used in down production.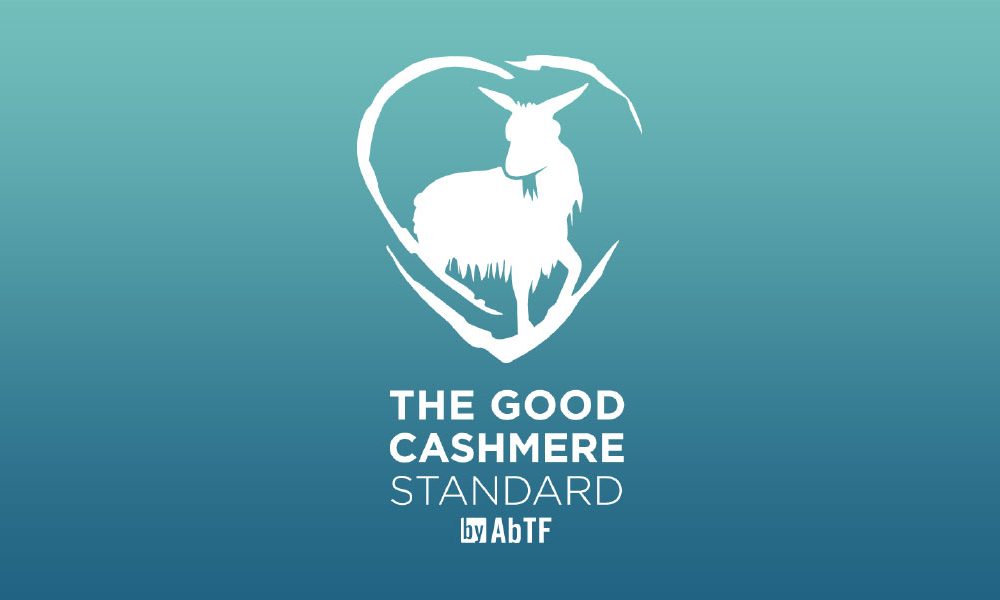 We also use recycled and virgin cashmere sourced responsibly by The Good Cashmere Standard® (GCS), an independent sustainable cashmere standard developed by Aid by Trade Foundation (AbTF), which aims to improve the welfare of cashmere goats, farmers' working conditions and protect the environment.

natural fur
renounced in 2016
Standards used for material certification
We want to be credible, so wherever possible we choose more sustainable materials that are certified or provide assurance that they have been created in a more environmentally friendly way.
GOTS
Global Organic Textile Standard
The standard for organic materials, such as cotton and linen, sets extensive environmental and social criteria.
GRS
Global Recycled Standard
The standard for fabrics containing recycled fibre, e.g. polyester, based on environmental and social criteria.
OCS
Organic Content Standard
The standard for organic materials
RCS
Recycled Claim Standard
The standard for fabrics containing recycled fibre
Our publications
Discover our reports
Here you will find our latest report and all previous publications. Check LPP's progress, learn about our environmental, social and business results.